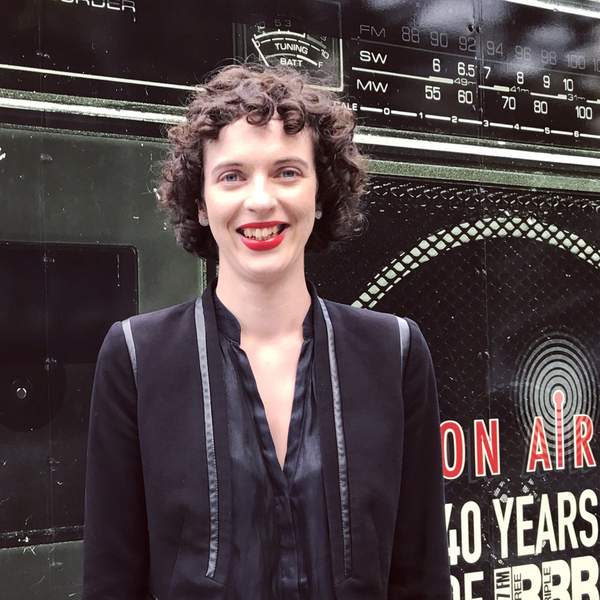 Listen to Uncommon Sense – 23 March 2021
∙
A special panel of experts join Amy to discuss the 'Declaration of the Rights of the Moon', which they co-authored. Hear from US-based nature rights advocate Mari Margil, Executive Director of Center for Democratic and Environmental Rights, as well as space archaeologist Alice Gorman aka 'Dr Space Junk', and Thomas Gooch, founder of the Office of Planetary Observations as they talk about why we must protect the moon from human exploitation and interference now, more than ever. Guardian Australia reporter Luke Henriques-Gomes returns to discuss poverty, disability and unemployment policy in Australia, as well as the government's proposed introduction of controversial NDIS 'independent assessments'. Professor David Lindenmayer, a world-leading expert in forest ecology based at the ANU Fenner School of Environment & Society's returns to discuss his latest co-authored research paper showing that 19 major Australian ecosystems are collapsing. This includes Victoria's critically-endangered Mountain Ash forests.
Playlist for Uncommon Sense – 23 March 2021
Long-form conversations about politics and current events, international affairs, history, art, books, and the natural world, to illuminate the issues faced by society and explore them in new ways.
About the Presenter: Amy Mullins is a broadcaster, historian in training, and public speaker. Amy presents and produces the content of Uncommon Sense on Melbourne's Triple R FM. She was the Executive Director of the Women's Leadership Institute Australia for over four years.
Interview requests for Uncommon Sense to: ac [at] rrr [dot] org [dot] au If your request is for Uncommon Sense, please indicate this in your email.
Intro theme: Jamie Isaac – Cnt U See (from his debut album, Couch Baby)
Listen back to any episode in full above via the tiles.
Individual interviews are uploaded to Soundcloud here. And subscribe to the feature interviews podcast on iTunes and Apple podcasts here.
Check us out on Facebook // Twitter // Instagram // Soundcloud
Contact Amy: uncommonsenserrr [at] gmail [dot] com
*The below interviews are all available to listen to on Soundcloud using the LISTEN links and to download/subscribe to via your podcast app.
2021 INTERVIEW HIGHLIGHTS
2020 INTERVIEW HIGHLIGHTS
2019 INTERVIEW HIGHLIGHTS
2018 INTERVIEW HIGHLIGHTS
2017 INTERVIEW HIGHLIGHTS
---
The podcast intro and outro theme is Soft Illusion and was generously provided by Andras.
https://andras.bandcamp.com/track/soft-illusion
Presenters