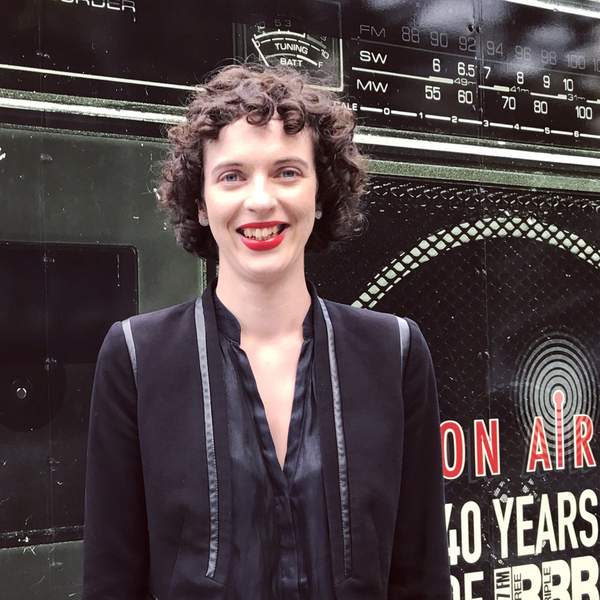 Listen to Uncommon Sense – 7 April 2020

03:00:00
Hong Kong-based lawyer and author Antony Dapiran, on his new book, City on Fire: The Fight for Hong Kong (Scribe Publications). Virologist Dr Sacha Stelzer-Braid from UNSW Medicine on the behaviour of the new coronavirus SARS-CoV-2, why it's so contagious, and how to keep it away from your home, hands, face, and surfaces. Dr Andrew Walter from The University of Melbourne on the latest in British politics, including the election of Keir Starmer as the new UK Labour Leader. Plus Ben Eltham on the latest in Australian politics, including an arts sector in crisis and the 1 million casuals and others left behind in the latest government stimulus measures.
Playlist for Uncommon Sense – 7 April 2020
Long-form conversations about politics and current events, international affairs, history, art, books, and the natural world, to illuminate the issues faced by society and explore them in new ways. Est. 17 January 2017.
Intro theme: Jamie Isaac – Cnt U See (from his debut album, Couch Baby)
Listen back to any episode in full above via the tiles.
Individual interviews are uploaded to Soundcloud here. And subscribe to the feature interviews podcast on iTunes and Apple podcasts here.
Check us out on Facebook // Twitter // Instagram // Soundcloud.
To listen to all of the year's music played on the show: 2023 // 2022 // 2021 // 2020 // 2019 (These are Spotify playlists. Some tracks are only found on Bandcamp. If you love someone's work, please consider supporting independent music by purchasing directly from the artist on places like Bandcamp)
A special curated contemporary classical playlist by Amy for those listeners who enjoy the calming and thoughtful music aired on the show since January 2017. Also available on Apple Music.
*The below interviews are all available to listen to on Soundcloud using the LISTEN links and to download/subscribe to via your podcast app.
2023 INTERVIEW HIGHLIGHTS
2022 INTERVIEW HIGHLIGHTS
2021 INTERVIEW HIGHLIGHTS
2020 INTERVIEW HIGHLIGHTS
2019 INTERVIEW HIGHLIGHTS
2018 INTERVIEW HIGHLIGHTS
2017 INTERVIEW HIGHLIGHTS
---
The podcast intro and outro theme is Soft Illusion and was generously provided by Andras.
https://andras.bandcamp.com/track/soft-illusion
Presenters