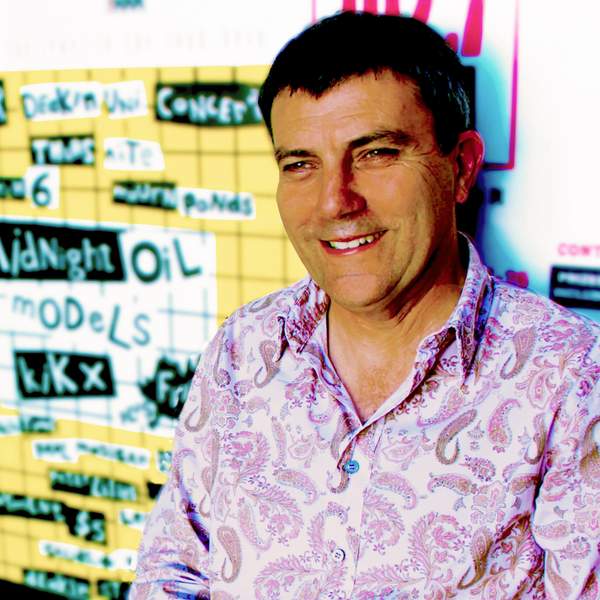 Listen to The Australian Mood – 17 September 2020

02:00:00
Little Murders' Rob Griffiths and The Lighthouse Keepers' Greg Appel join the show.
Playlist for The Australian Mood – 17 September 2020
Planetarium

The Bo-Weevils

Mogul Monster

The Vibrajets

There Ain't No Grave (Gonna Hold My Body Down)

Vika & Linda

Thinkin' About Myself

Josh Teskey & Ash Grunwald

Let Me Live

Jack Howard And The Long Lost Brothers

In Reverse

Diesel

Crystal Water Top

Dean Ray

2Dead 2Feel

Hugo Race And The True Spirit

Flood

Suicide Country Hour

Closing Time

Van Walker

Last Cigarette

Melody Moko

Here Come The Cigarettes

The Cigarettes

Light a Cigarette

Husky

Write Your Way Out Of Town

The Apartments

Wheels Over The Desert

The Lighthouse Keepers

Ocean Liner

The Lighthouse Keepers

Codeine

Widdershins

Golden Lion

Holocene

Dead Sinister

Raw Nerves

Transmission

Powderfinger

Second Hand Smoke

Chris Smith

In That Light

River Of Snakes

Coming Through

Trash And The Treasures

Woman

King Canyon

Hollywood Riot

The Casanovas

AO Mod

Spy V Spy
Two hours of Australian music, playing the best of the new releases and the best from the past! Plus feature interviews, news, views, reviews, in-studio performances, as well as regular guests Jeff Jenkins (The Music) and Ian McFarlane.
Presenters