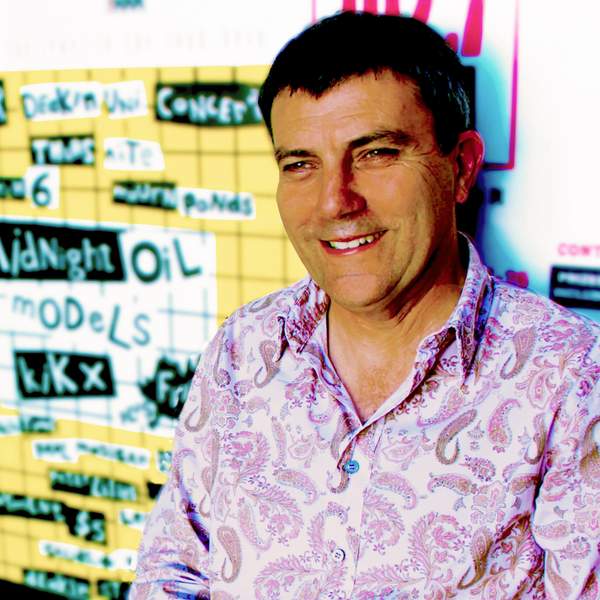 Listen to The Australian Mood – 10 September 2020

02:00:00
Immigrant Union, Trappist Afterland and Alex The Astronaut chat to Neil.
Playlist for The Australian Mood – 10 September 2020
Planetarium

The Bo-Weevils

September

Suzie Stapleton

Woman Number Nine

Steve Kilbey

200 Waves

Blackbirds FC

Robert Ford On The Stage - (Live in the UK 2017)

Dave Graney and Clare Moore with Georgio 'The Dove' Valentino and Malcolm Ross

The Spirit Of A Small Town

Buddy Glass

Ahmed

Immigrant Union

Soldier Field

Immigrant Union

1998

Arna Georgia

Memphis Flu

Vika And Linda

Benjamin

Melody Moko

Jubilee Street (Live In Copenhagen)

Nick Cave & The Bad Seeds

The Unquiet Grave

Trappist Afterland

Death Becomes Gold

Trappist Afterland

Happy Song

Alex the Astronaut

Banksia

Alex The Astronaut

Enormous Glorious Girl

The Electorate

Complex Times

Lowheart

Let Me In

The Vibrajets

Feed The Dog

Bored

You Turn My Head

Paper Jane

AO Mod

Spy V Spy
Two hours of Australian music, playing the best of the new releases and the best from the past! Plus feature interviews, news, views, reviews, in-studio performances, as well as regular guests Jeff Jenkins (The Music) and Ian McFarlane.
Presenters