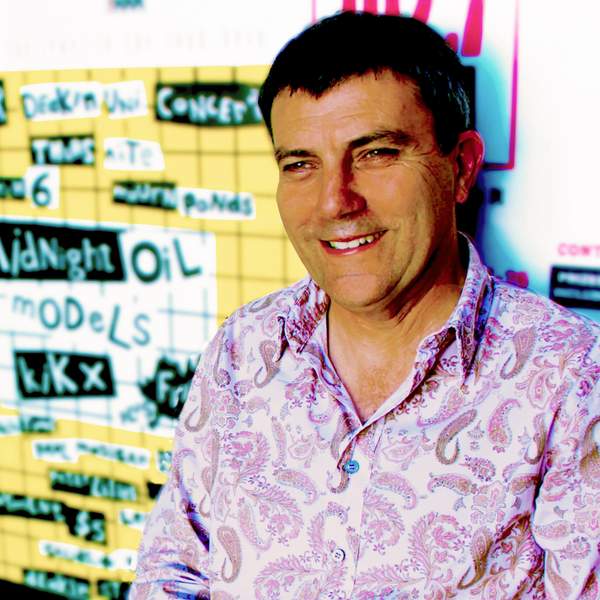 Two hours of Australian music, playing the best of the new releases and the best from the past!
How did you first connect with Triple R?
Firstly as a listener, and then working as a band manager/tour booker and placing interviews for artists/bands on the station (circa 1983).
What/when was your first show?
Australian music show that incorporated a demo segment - August/September 1987.
What's your favourite Triple R story?
I was interviewing Dugald and Big Al from Venom P Stinger - Big Al was answering one of my questions when I noticed a snoring sound in my headphones - I looked over at Dugald and saw that he had fallen asleep live on air!
Your favourite other Triple R program and why:
Son of Crawdaddy - wouldn't be the same without big Maxy being around on Thursday nights and his music and presentation are always a treat! Also enjoy, Skullcave, Off TheRecord, Incoming, Local and Or General, Delivery and many others
What does Triple R mean to you?
Everything - I am humbled to be a part of a station that has such passionate presenters, volunteers and listeners!
The studio door has accidentally jammed shut with you stuck inside. If there was only one CD in there with you what would you want it to be and why?
Anything by Died Pretty.