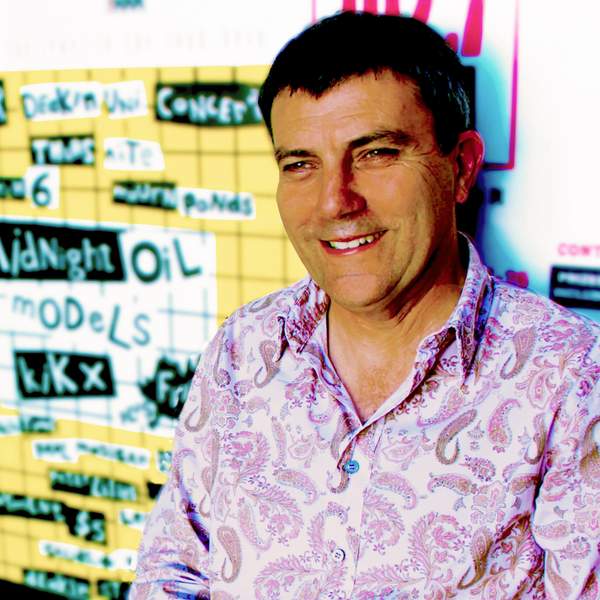 Listen to The Australian Mood – 3 September 2020
∙
Charles Jenkins from Icecream Hands discusses the band's new album.
Playlist for The Australian Mood – 3 September 2020
Planetarium

The Bo-Weevils

Greenwood

Lucie Tiger

Reason To Believe

Jack Howard And The Long Lost Brothers

My Crime

Gareth Leach

Guitarbarella

Holocene

Supercomputer

Something For Kate

No Weapon But Love

Icecream Hands

Shyness And Alcohol

Icecream Hands

Roll It Back

Icecream Hands

Education

Team Love

Ghost Ships

Johnny Casino

Jet Pack Nightmare

James Williamson And Deniz Tek

Black And Gold

River Of Snakes

All I Wanna Do

Jo Jo Zep And The Falcons

Puppet On A String

Jo Jo Zep And The Falcons

Fever

Blake Scott

September

Suzie Stapleton

Second Hand Smoke

Chris Smith

Nobody Leads Me To Flames

Mike Noga

AO Mod

Spy V Spy
Two hours of Australian music, playing the best of the new releases and the best from the past! Plus feature interviews, news, views, reviews, in-studio performances, as well as regular guests Jeff Jenkins (The Music) and Ian McFarlane.
Presenters