Presented by Lauren Taylor and Simon Winkler
Interview
Breaking And Entering: Perfume Genius On Portholes, Collaborating With Yeah Yeah Yeahs, And Getting Physical
Ahead of his most recent Melbourne performances, Michael Hadreas aka the singularly-talented songwriter Perfume Genius joins Simon Winkler on Breaking and Entering to talk about his transformative live show, collaborating with the Yeah Yeah Yeahs and what we can expect from his next album, Ugly Season.
Inspired by the freedom of being out of pandemic lockdown, Hadreas says his vision for live performances has grown - adding a cinematic value to his shows that accompanies the dramatic and dynamic shifts within his music.
"Essentially, I just want to make a little portal for feeling – not always good ones, just big ones – and ones you can escape into," he says.
He also discusses his love of communicating with fans through Twitter and Substack, confirms why Cate Le Bon is the only cool person left, and describes fanning out about collaborating with the Yeah Yeah Yeahs on their comeback single, 'Spitting Off The Edge of The World.'
"I told Karen I used to watch videos of her performing before I would go on tour just to brush up on what I want to be like, what I want to seem like, what I want to look like – just everything. She's everything. She's the king of portals. So it was a dream to work with them."
Listen to the full interview below.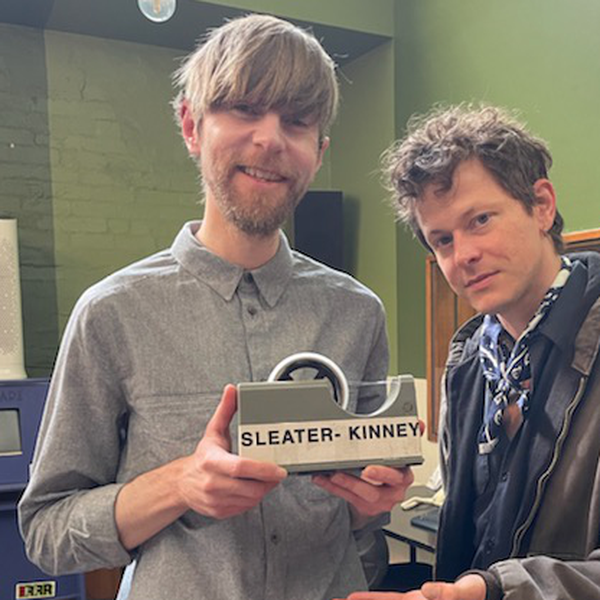 Listen to Breaking And Entering: Perfume Genius On Portholes, Collaborating With Yeah Yeah Yeahs, And Getting Physical
27:56∙9 June 2022
∙