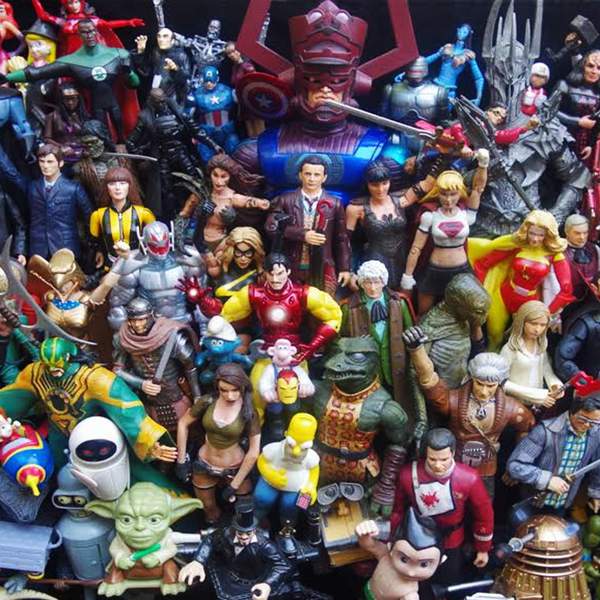 Listen to Zero G – 26 April 2021 - Episode #1338: Triple R 4 E.V.A
∙
We have the beastest time watching Michael Matthews' Netflix movie, LOVE AND MONSTERS, Mechmegan kaijus over GODZILLA VS KONG, and we farewell stage and screen costumer and designer, Bob Fletcher.
Playlist for Zero G – 26 April 2021 - Episode #1338: Triple R 4 E.V.A
Michael Dorn Suffers A Spatial Anomaly (From Extravehicular Activity - EP)

The Luvmenauts

Main Title - Star Trek 2: The Wrath Of Khan (From Star Trek 2: The Wrath Of Khan OST)

James Horner

Stand By Me (From Songs from Final Fantasy XV - Single)

Florence + The Machine

Waking The Apocalypse (From Love And Monsters OST)

Marco Beltrami & Marcus Trumpp

The Unpredictable Headband (From Out Of Thin Air album)

Spiders From Mars (David Bowie cover)
Science Fiction, Fantasy and Historical. Movies, television, theatre, events, books, comics, humans, toys, Things, mathoms and oojahs! Rob Jan with Megan McKeough.
Podcasts of Zero-G can be found here: https://www.rrr.org.au/explore/podcasts/zero-g
Email: zerog_robjan@optusnet.com.au
---
The podcast intro and outro theme is Soft Illusion and was generously provided by Andras.
https://andras.bandcamp.com/track/soft-illusion
Presenters