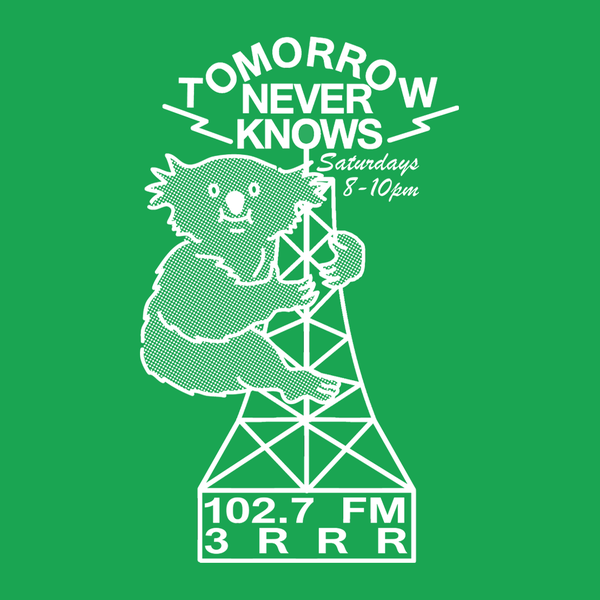 Listen to Tomorrow Never Knows – 16 November 2019

02:00:00
MTLDA treats us to a live mix.
Playlist for Tomorrow Never Knows – 16 November 2019
Standing There

Steve Hiett

You Did It Yourself

Arthur Russell

I Love Sloane

Delroy Edwards

Not Here

Nico Niquo

Down in the ghetto (stringin' it together)

Bounty Killer

Go Deh Nelson, Go Deh

Mad Professor

With A Little Bit Luck

Dj Luck & Mc Neat

Ghetto of the Mind

Sansibar

Mister Wong (Jura Soundsystem Extended Edit)

Bella Vista

Break é Emoção

Outra

Dschung Tek (No Live Drums)

Curt Cress

Professional Distortion

Miss Kittin

Sweetie

Laurel Halo

LIVE MIX START

MTLDA

LIVE MIX END

MTLDA
Turn off your mind and float down stream every Saturday night as Emerald plays everything from the emerging to the internationally renowned. With two hours of tunes spanning neo-soul to rock 'n' roll. Tomorrow Never Knows charts the differences between the parties of tonight and the headaches of tomorrow.
---
Presenters