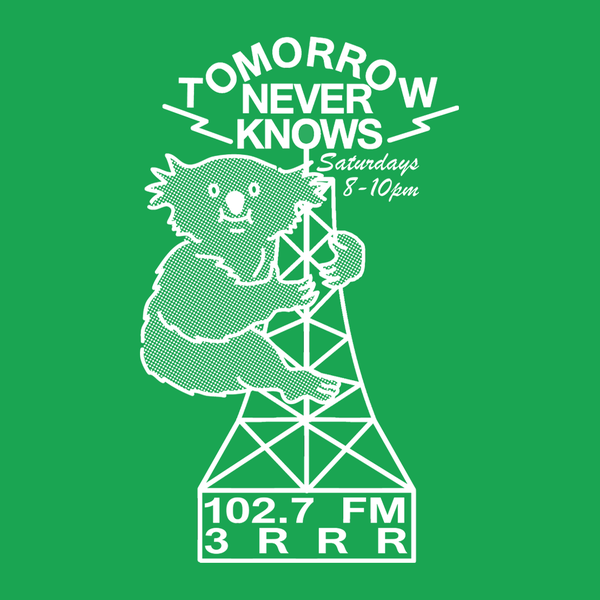 Listen to Tomorrow Never Knows – 23 November 2019

02:00:00
Moxie drops a live mix and tells us about the upcoming Colour show, too.
Playlist for Tomorrow Never Knows – 23 November 2019
Life Is Water

Maurice Fulton

Out of My World

Fantastic Man

Inner City Pressure (Relief Mix)

Escape Artist

Trespassers Unite

Autarkic

49 Gang

Waffles

Wild Boys ft. Yan Wagner

Golden Bug

Le Gouffre (Yan Wagner edit)

Bagarre

Mine Raiders

Rex the Dog

This'll Tell the Tale

Nathan Micay

444-000

Vanessa Worm

Metal Glo

Roza Terenzi

Sand Progression

Qnete

Sways

Coral D

Harmonic Eye

Andy Rantzen

Aqua Block

Shanti Celeste

Gidafi Na feat. Asgodom (Red Axes edit)

Kino Todo

Il Veliero (Club Version)

Redrag

Baychimo

Bruce
Turn off your mind and float down stream every Saturday night as Emerald plays everything from the emerging to the internationally renowned. With two hours of tunes spanning neo-soul to rock 'n' roll. Tomorrow Never Knows charts the differences between the parties of tonight and the headaches of tomorrow.
---
Presenters