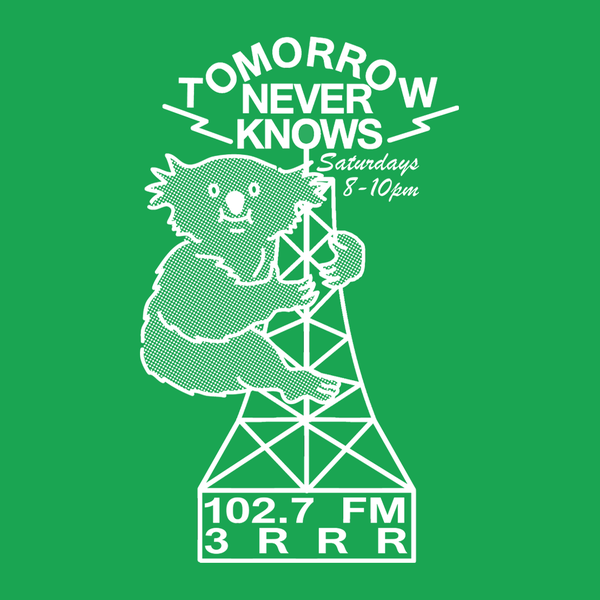 Listen to Tomorrow Never Knows – 9 November 2019
∙
Hybrid Man treats us to a live mix.
Playlist for Tomorrow Never Knows – 9 November 2019
Temptation & Star Guitar (Live From Brixton Academy)

The Chemical Brothers

Hey Freako!

Furious Frank

Exotic Dirt (Blend 43 Dub)

Low Flung

Live Mix Start*

*Hybrid Man

Track 3

Subcell

Untitled

Hybrid Man

Voice

Louis Marlo

Untitled

Underground City Loop

Werp

Hybrid Man

Trip 2 Fantasy

Furious Frank

Live Mix End*

*Hybrid Man

Lesson

Genie

Owl Tool

Luen

Live Mix Start*

*Luen

Live Mix End*

*Luen
Turn off your mind and float down stream every Saturday night as Emerald plays everything from the emerging to the internationally renowned. With two hours of tunes spanning neo-soul to rock 'n' roll. Tomorrow Never Knows charts the differences between the parties of tonight and the headaches of tomorrow.
---
Presenters