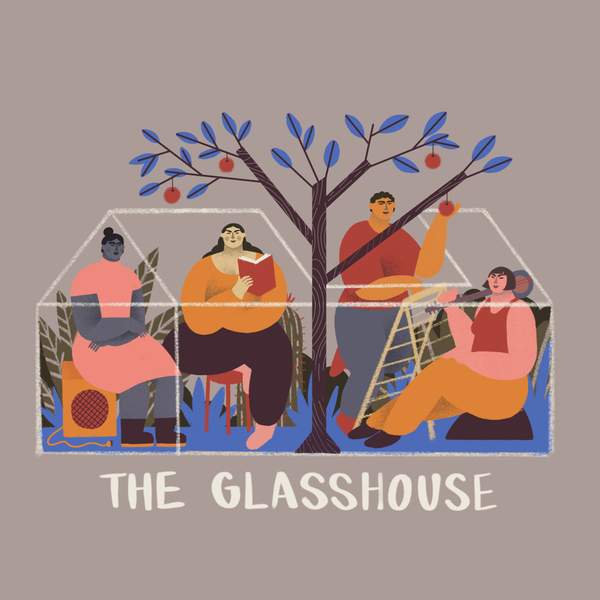 Listen to The Glasshouse – 19 January 2022

01:00:00
"I remember having a sense that adoption and racial identity were things that had been weighing on me a lot, and I suddenly had comics as this language that I felt like would be really good to use to talk about that with." — Meg O'Shea
FIll-in host Bec listens back to a recorded interview with comics artist Meg O'Shea about her recent piece Paper Fictions, Social Realities (published in print and online as part of The Nib's 'Secrets' issue), and her ongoing research project and long-form work based on her experiences as the Asian child of white parents in Australia, a recent period of living in Korea, and a failed search for her Korean mother.
"The crisis is upon us, but abstraction is a bulwark. Deafness, everywhere. We have come to an edge. I want to find a way of taking the truth into my body, and then putting it down into the ground... What starts up is a grief work." — Joan Fleming, from the preface to Song of Less
In the second half of the show, Bec is joined by poet and essayist Joan Fleming. Joan's latest book Song of Less is a verse novel exploring ritual and the limits of love in the ruins of ecological collapse. Bec and Joan speak about 'endings', grief work, memory, hope and bearing witness to climate catastrophes, and Joan reads excerpts from the book.
Playlist for The Glasshouse – 19 January 2022
The Glasshouse is a space for spoken word artists, poets, sound makers, audio storytellers, emerging cultural leaders, thinkers, writers and anyone who celebrates story as a means of self-expression, self-representation and community-building.
Witness the growth and renewal of our stories and histories, and reflect on how our stories are told and who they're told by.
---
Presenters