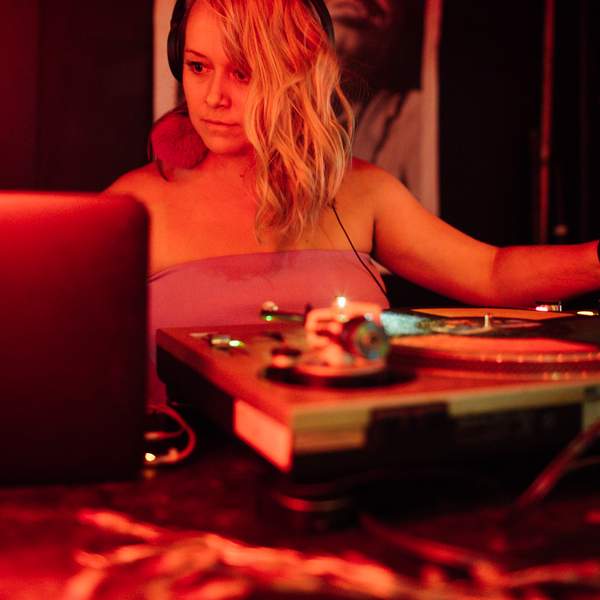 The Glasshouse is a space for spoken word artists, poets, sound makers, audio storytellers, emerging cultural leaders, thinkers, writers and anyone who celebrates story as a means of self-expression, self-representation and community-building.
How did you first connect with Triple R?
I blame the bumper stickers! I started listening when I was a teenager and became hooked, Triple R really introduced me to a whole new side of Melbourne. 
What/when was your first show?
I produced The Arts Diary in 2015 and then did some fills here and there and did my first stint of summer Hullabaloo with my partner in crime J Smart over the summer of 2015/2016. My first real-deal show is The Glasshouse!
What's your favourite Triple R story?
One of my favourite parts about being a part of the Triple R community has been training with the Mighty Megahertz. There are few others that could get me out of bed on a Sunday morning.
Your favourite other Triple R program and why?
I'm so excited to be joining the grid at the same time as Areej Nur and Neil Morris as they both make brilliant radio, I'm absolutely loving listening to The Rap and Still Here. I'm a big fan of Breaking and Entering, Tomorrow Never Knows, and Queer The Way. Also all shows that Namila Benson has done on Triple R, she's my radio hero!
What does Triple R mean to you?
It means passionate, thoughtful, people-powered, community-driven, independent radio. Triple R is so important for creating, critiquing and championing local music, arts and culture. And of course, the Mighty Megahertz!
The studio door has accidentally jammed shut with you stuck inside. If there was only one CD in there with you, what would you want it to be, and why?
The Miseducation of Lauryn Hill because it's one of my all time favourites and because it's something I can dance to, relax to, reflect to, move to, sing to, cry to -- all the things I'm going to want to do when I'm stuck inside a studio!
Bethany Atkinson Quinton's programs