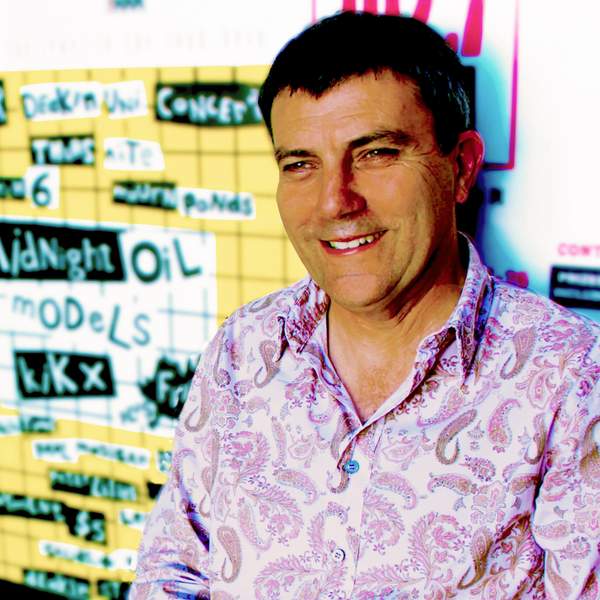 Listen to The Australian Mood – 6 August 2020
∙
Mitch Dean tells us all about the new album.
Playlist for The Australian Mood – 6 August 2020
Planetarium

The Bo-Weevils

Blood On The Windscreen

Suzi Stapleton

Hung Out To Dry

Hoodoo Gurus

Dancing In The Dark (Live)

Little Wise

Close To Me (Cure cover)

Pony Face featuring Liz Stringer

Uncle John's Band (Grateful Dead cover/ Workingman's Dead June 1970)

Sean McMahon

Lonesome (Good Times Will Come Again)

Michael Meeking

Lost Years

Cat Canteri

Need A Ride

Wagons

Little Decisions

Paul Kelly

Time And Tide

Paul Kelly and Paul Grabowsky

I Still Close My Eyes and See Your Face

Brooke Taylor - Live

Wangaratta Wahine

Captain Matchbox Whoopee Band

Waste Our Breath

Something For Kate

What Can Go Wrong

Mitch Dean

In The Stream

Mitch Dean

His Father's Gun

Mitch Dean

Enormous Glorious Girl

The Electorate

Manaray

Manarays

Speakeasy

Kinematic

If You're Silent

She Walks Through Dusk

MRI

Urban Guerillas

Constant Fascination

Hooper Crescent

Happy Song

Mark Gardner

Do Do Do It

Man City Sirens

Sainters

Dawdlers

Sepia Moon

Matt Welch

Matter of Time

Floodlights

AO Mod

Spy V Spy
Two hours of Australian music, playing the best of the new releases and the best from the past! Plus feature interviews, news, views, reviews, in-studio performances, as well as regular guests Jeff Jenkins (The Music) and Ian McFarlane.
Presenters