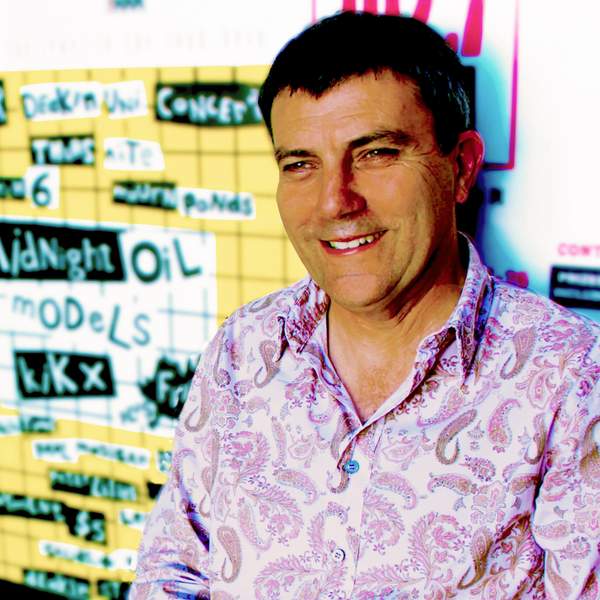 Listen to The Australian Mood – 9 July 2020

02:00:00
Anytime James and Brooke Taylor give us the rundown on their new albums.
Playlist for The Australian Mood – 9 July 2020
Planetarium

The Bo-Weevils

Thanks for Understanding

Floodlights

Bible Studies

Hooper Crescent

Sandwiches

Gordi

Yesterday's News

Anytime James

The Invisible Man

Anytime James

In & Out

The Busymen

Time Traveller

Leah Senior

Do You Love Me

Ed Kuepper

Waiting For You

Nick Cave And The Bad Seeds

Nhaya (To See)

Yirinda

Alaska

Happy Ghosts

I Still Close My Eyes (And See Your Face)

Brooke Taylor

Lonely Shade of Blue (featuring Justin Brady)

Brooke Taylor

Lock And Load

Brooke Taylor

What Can Go Wrong

Mitch Dean

Seasons

The New Graces

English Metal

Minibikes

A&R Soul (Low On Snow)

Moondriven

Good To Go

Charlie Bedford

Slack Alice (Live - Victorian Country Tour 1974)

Madder Lake

Look Alive

The Stroppies

Monsters

The Meanies

Phantasma

Miles Brown

AO Mod

Spy V Spy
Two hours of Australian music, playing the best of the new releases and the best from the past! Plus feature interviews, news, views, reviews, in-studio performances, as well as regular guests Jeff Jenkins (The Music) and Ian McFarlane.
Presenters