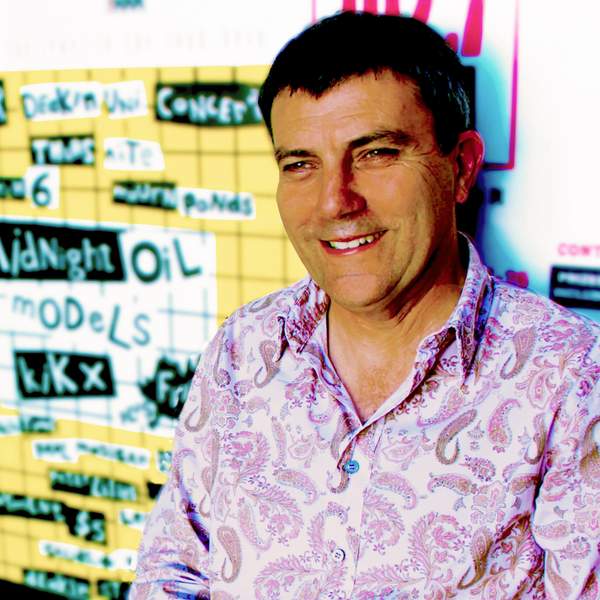 Listen to The Australian Mood – 18 June 2020

02:00:00
Adam Gibson and Madder Lake tell us about their new albums.
Playlist for The Australian Mood – 18 June 2020
Planetarium

The Bo-Weevils

If You Could Start Today Again

Paul Kelly and Paul Grabowsky

Fierce

Fanny Lumsden

When Will You Fall For Me

Vika and Linda

Need A Ride

Wagons

(She Walks) Between The Raindrops

PONY FACE

On the Punt

The Aerial Maps

Salvation Road

The Aerial Maps

New York 54

Modern Giant

Coastal Pines

Jade Imagine

See You When I'm Looking at You

Mick Thomas & The Roving Commission

Slack Alice (Live - Victorian Country Tour 1974)

Madder Lake

When Is A Mouse (Live at Garrison 1973)

Madder Lake

Sweet Things

The Lime Spiders

Linda

The Buoys

It's You

The Sunday Reeds

Jekyll And Hide

The Meanies

Look Alive

The Stroppies

Asbury Park

Immigrant Union

Rolling Tide

Noonday Axeman

Stray

Key Out

AO Mod

Spy V Spy
Two hours of Australian music, playing the best of the new releases and the best from the past! Plus feature interviews, news, views, reviews, in-studio performances, as well as regular guests Jeff Jenkins (The Music) and Ian McFarlane.
Presenters