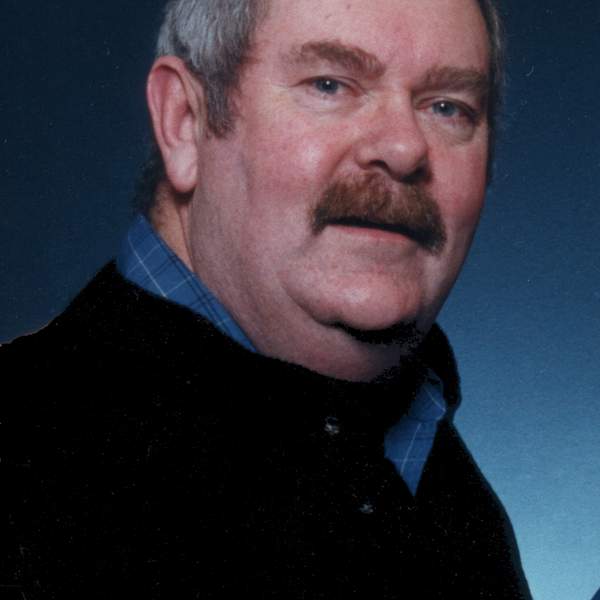 Listen to Off The Record – 22 February 2020

03:00:00
Patti Smith talks about her forthcoming tour, politics, the environment and Bob Dylan. Opelousas perform live in the studio.
Playlist for Off The Record – 22 February 2020
Rockin' At Cosmo's/2120 South Michigan Avenue (Theme)

Lee Allen & Rolling Stones

PART 3

BOOK READING: BLOOD BY Allison Moorer

There's A War Going On (Live At Bluesfest 1996, Recorded by Brian Wise with permission)

Gil Scott-Heron & The Amnesia Express

The Other Side of Town (from Sam Doores)

Sam Doores

I'm Gonna Get Over This Someday (from Logan Ledger)

Logan Ledger

Somewhere In The Shadows (from Truckload of Sky: The Lost Songs of Rob Snarski Vol.1)

Rob Snarski & Lenore Stephens

All That's Left Is Farewell (from Just Like Moby Dick)

Terry Allen with Shannon McNally & Charlie Sexton

Try (from Down To The River)

Allman Betts Band

Bankrobber (The Clash) (from Mixtape Vol.1)

Jesse Dayton

LISTENER REQUEST (Email: brian@offtherecord.com.au)

CELLAR OF SOUND

Only A Hobo (Dylan (from Gasoline Alley)

Rod Stewart

Walk Don't Run (1964)

The Ventures

Sweet Marina (from El Dorado)

Marcus King

PART 1

Patti Smith INTERVIEW

Redondo Beach (from Horses)

Patti Smith

People Have The Power (from Gone Again)

Patti Smith

Beds Are Burning (Live, Dublin, June 2018)

Patti Smith

I Wanna Know (from Daddy Rockin': A Tribute to Nolan Strong & The Diablos)

Lenny Kaye

LIVE IN THE STUDIO

OPELOUSAS INTERVIEW

Maw Maw (Live In The Studio)

Kerri Simpson & Allison Ferrier

Third Jinx Blues (Single) - Launch February 28, Caravan Music Club

Opelousas

Meet Me In The Morning (Dylan) (Live In The Studio)

Kerri Simpson & Allison Ferrier

PART 2

Patti Smith INTERVIEW

With You, Without You (G.Harrison) (from Twelve)

Patti Smith

Beneath The Southern Cross

Patti Smith

Play With Fire (Jagger-Richards) (Live, San Sebastián, July 21, 2010)

Patti Smith

Poem (from The Rolling Thunder Revue)

Patti Smith

A Hard Rain's A-Gonna Fall (Nobel Prize Ceremony, 2016)

Patti Smith

Cracking Up (N.Lowe) (from Labor of Love: The Music of Nick Lowe)

Tom Petty & The Heartbreakers

Half A Boy and Half A Man (N.Lowe) (from Labor of Love: The Music of Nick Lowe)

CC Chenier & Sleepy LaBeef
'More old-fashioned than ever before.' John Cooper Clarke 2007
'The older I get, the better I was!' Van Dyke Parks
A music program featuring a weekly special with news, interviews, reviews and regular local and overseas correspondents including Billy Pinnell.
Off The Record won the InPress Writers' Poll for Best Radio Program in Melbourne for 2011 and 2005 and was runner-up for 2006 and 2008!! Off The Record also won the PPCA Award for Excellence In Music Programming at the 2005 National Conference of the Community Broadcasting Association of Australia for a Ry Cooder interview special about his album Chavez Ravine. The program was also a finalist in the category in 2012. A weekly one hour version of the program is broadcast on the satellite network of the CBAA to more than 45 stations across Australia.
Brian is the Founding & Editor of Rhythms Magazine (which he founded in 1992). You can visit the magazine at rhythms.com.au and read about what Brian is up to outside Triple R.
EMAIL BRIAN: brianwise@aol.com
NEW ORLEANS TOUR - APRIL/MAY:
Each April/May there is an Off The Record trip to the New Orleans Jazz & Heritage Festival. What could be better than travelling to the world's best music festival and enjoying music with like-minded people? The 2019 tour to Jazz Fest is BOOKED OUT. If you wish to go on the 2020 tour please email your interest: brianwise@aol.com
Follow Brian's travels at his On The Record Column at:
Presenters