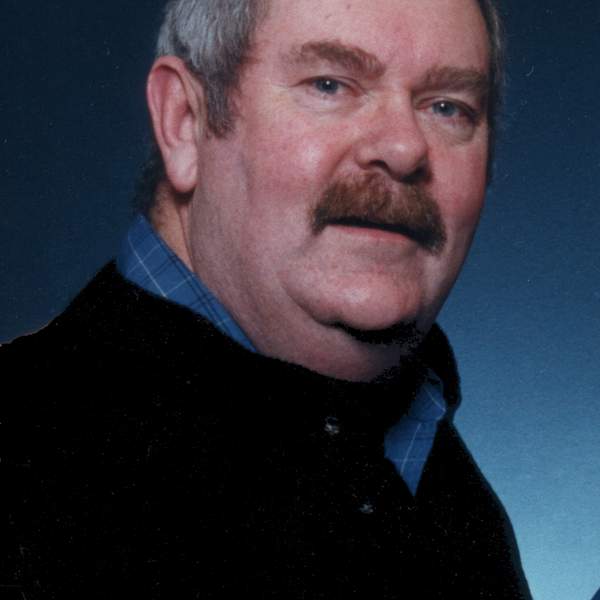 Listen to Off The Record – 15 February 2020

03:00:00
Brian talks to Nick Lowe on the eve of his tour. Ruth Hazelton and Mick Pealing (Stars) join him in the studio.
Playlist for Off The Record – 15 February 2020
THEME

Lee Allen/Rolling Stones

Monkey Island (from Monkey Island)

J.Geils Band

That's The Way Loved Turned Out For Me (LP: Blues For Thought, 1994)

Terry Evans

Leavin' (LP: I Am Shelbey Lynne)

Shelby Lynne

I Was A Fool

Laura Veirs

Believe Me, Angela

Whitney Rose

She's Not Me (LP: The Voyager)

Jenny Lewis

Here I Am (LP: Shelby Lynne)

Shelby Lynne

In Human Hands (LP: Countless Branches)

Bill Fay

Harvest (LP: Mixtape Vol.1).

Jesse Dayton

And It's Still Alright

Nathaniel Rateliffe

REQUEST

CELLAR OF SOUND

We Got A Race To Run (LP: World Spirituality Classics Volume 2: The Time For Peace Is Now).

Staples Jr Singers

Like A Ship (LP: Like A Ship (Without A Sail))

Pastor L Barrett & The Youth For Christ Choir

ALLISON MOORER - BLOOD PART 2

BOOK READING

Cold, Cold Earth (LP: Blood)

Allison Moorer

PART 2

BOOK READING: BLOOD BY Allison Moorer

Highway Girl (LP: You Be The Lightning)

Tracy McNeil & The Good Life

GIG: FORUM THEATRE, TUESDAY FEBRUARY 18.

NICK LOWE INTERVIEW

Heart of The City (LP: Walkabout)

Nick Lowe & Los Straightjackets

Cackalackey (LP: When Carolina Comes Home Again)

Jim Lauderdale

ALBUM: DAISYWHEEL (ALBUM LAUNCH, SPOTTED MALLARD, THURSDAY FEBRUARY 20)

RUTH HAZELTON INTERVIEW

Shackled (Live In The Studio)

Ruth Hazelton & Fiona Steel

Slow Down (Live In The Studio)

Ruth Hazelton & Fiona Steel

Man Without A Soul (Album: Good Souls Better Angels)

Lucinda Williams

Sooner Or Later

Eliza Gilkyson

ALBUM: ONE MORE CIRCLE ROUND THE SUN (LAUNCH: CARAVAN MUSIC CLUB, SUNDAY FEBRUARY 23)

STARS INTERVIEW (MICK PEALING & NICK CHARLES)

Last of The Riverboats (Live In The Studio)

Mick Pealing & Mick Charles

Driving Hungry (Live In The Studio)

Mick Pealing & Nick Charles

Big Wet, Long Dry (LP: One More Circle Round The Sun)

Stars

I'll Be Gone (The Only Ones)

Milk Carton Kids

Life (LP: Amercanitis)

Will Kimbrough

American Childhood 1 (LP: Just Like Moby Dick)

Terry Allen & The Panhandle Mystery Band

WITH TIMOTHY FOSTER THORPE

GIG GUIDE
'More old-fashioned than ever before.' John Cooper Clarke 2007
'The older I get, the better I was!' Van Dyke Parks
A music program featuring a weekly special with news, interviews, reviews and regular local and overseas correspondents including Billy Pinnell.
Off The Record won the InPress Writers' Poll for Best Radio Program in Melbourne for 2011 and 2005 and was runner-up for 2006 and 2008!! Off The Record also won the PPCA Award for Excellence In Music Programming at the 2005 National Conference of the Community Broadcasting Association of Australia for a Ry Cooder interview special about his album Chavez Ravine. The program was also a finalist in the category in 2012. A weekly one hour version of the program is broadcast on the satellite network of the CBAA to more than 45 stations across Australia.
Brian is the Founding & Editor of Rhythms Magazine (which he founded in 1992). You can visit the magazine at rhythms.com.au and read about what Brian is up to outside Triple R.
EMAIL BRIAN: brianwise@aol.com
NEW ORLEANS TOUR - APRIL/MAY:
Each April/May there is an Off The Record trip to the New Orleans Jazz & Heritage Festival. What could be better than travelling to the world's best music festival and enjoying music with like-minded people? The 2019 tour to Jazz Fest is BOOKED OUT. If you wish to go on the 2020 tour please email your interest: brianwise@aol.com
Follow Brian's travels at his On The Record Column at:
Presenters