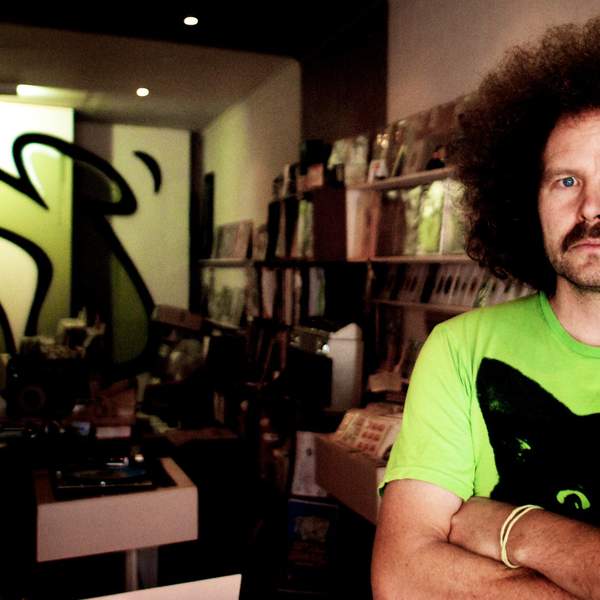 Listen to Get Down – 23 April 2020

02:00:00
Allysha Joy phones in to chat about Monash's MLIVE series.
Playlist for Get Down – 23 April 2020
The Lawsuit

Karate Boogaloo

Georgia's Track

Tiana Khasi

Dreamland

MESSY MAMMALS

Nightrider feat. FREDDIE GIBBS

TOM MISCH & YUSEF DAYES

Fossey's Theme

FOSSEY

Hal Hal

Baris Manco

Que Lio

WILLIE COLON

Love Reverberation

ADRIAN QUESADA

Despertar

SUNSEEDS

Lovers Carnival

Middle Name Dance Band

Olhos Coloridos

Sandra Sa

Orbit

ALLYSHA JOY

Divide 30/70 REPLAY

SO CRATES

RENDEZVOUS

Zeitgeist Freedom Energy Exchange

Everybody

Roy Ayers

Tip Of My Tongue FEAT LANEOUS

CLOSE COUNTERS

Nutha One

JK GROUP

I Tried To Tell Him

PREQUEL

Each Dawn Every Dawn (The Day After)

LITIA=LOE

I Dont Care

JAYDEAN

Tighten up

JAMES BROWN
Get Down to the funky sound, Get Down to lots of vinyl, Get Down to your community, Get Down for arts and music news and interviews, Get Down to get up again!
James Brown once said to me, "Chris, go out and make sure people hear soul music". What can I do, I have no choice but to do as I am told. Soul music is funky, it is dub, it is salsa, it is hip hop, it is in electronic music, it is in all things GOOOOOOD.
Keep you ears open for LOTS of local music that we are making in Melbourne, you'll hear alot here too!
Website: http://www.northsiderecords.com.au/
Presenters