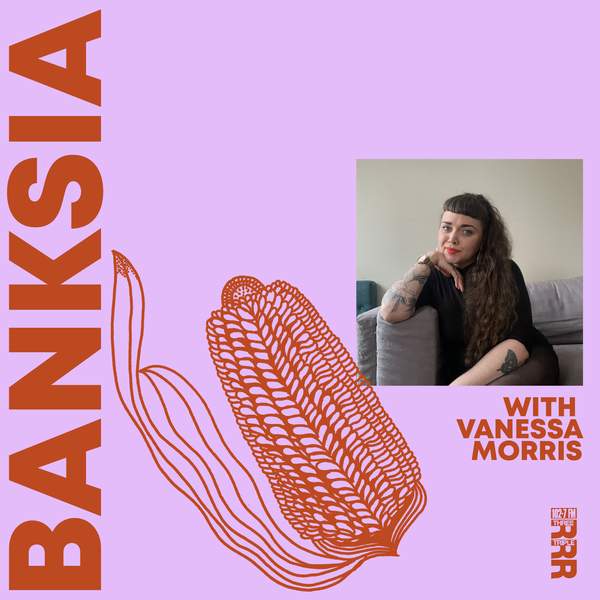 Listen to Banksia – The Merindas and Kinya Lerrk
∙
Highlights
Banksia: Kinya Lerrk's Emma Bamblett and Megan Van Den Berg yarn about their new shop and celebrating First Nations businesses
The Merindas talk about upcoming show at the Palais Theatre on 5 Jan 2023
Ballardong Whadjuk and Nyoongar woman Kristel Kickett and Candice Lorrae of Jawoyn and Thursday Island heritage of The Merindas joined Vanessa on Banksia to talk about their show at Palais Theatre in St Kilda on 5 Jan 2023.
Now based in Naarm, The Merindas are trail-blazing with their innovative style of Indigenous music. They describe their unique sound as electronic pop with a dance-hall feel, alongside hip-hop and R&B influences.
Find out more about the performance here

Kinya Lerrk yarn about their new shop and celebrating First Nations businesses
Kinya Lerrk's Emma Bamblett (Wemba Wemba, Gunditjmara, Ngadjonji and Taungurung) and Megan Van Den Berg (Dja Dja Wurrung, Yorta Yorta and Boon Wurrung) talk about their new shop in Preston and celebrating First Nations businesses.
The retail space showcases the Kinya Lerrk range including candles and plaques, as well as products from over 30 First Nations businesses and artists including Jala Jala Treats, Mick Harding's Ngarga Warendj, Blak Brews, Clothing the Gaps, Koorie Circle, Haus of Dizzy, and more.
For more information visit the Kinya Lerrk website and for updates follow their Facebook and Instagram.
Kinya Lerrk is now open at 134 High Street Preston.
A show celebrating First Nations arts and culture.
Presenters