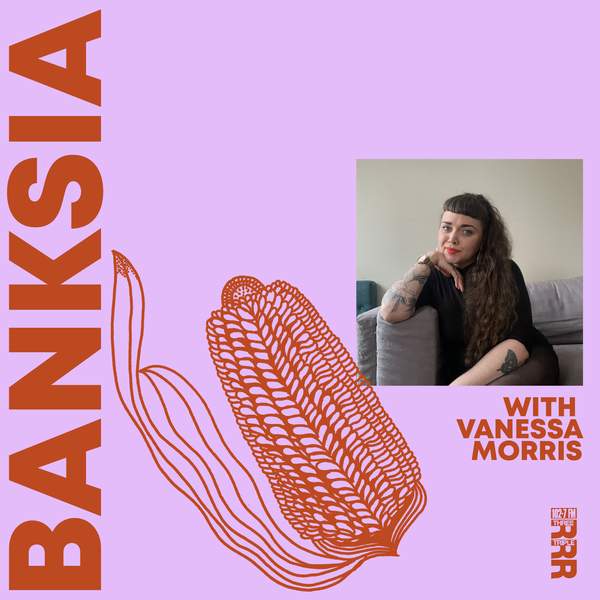 Listen to Banksia – Koorie Heritage Trust CEO Tom Mosby and Trawlwoolway artist Mandy Quadrio
∙
Highlights
Banksia: Tom Mosby discusses expansion of Koorie Heritage Trust
Koorie Heritage Trust CEO Tom Mosby on KHT expansion
Koorie Heritage Trust CEO and Torres Strait Islander man Tom Mosby spoke about the recently announced expansion of the Koorie Heritage Trust (KHT).
The works, expected to be complete later in the year, will see KHT take up all three floors of the Yarra Building at Fed Square to create a stand-alone First Nations arts and cultural centre in the building - the first of its kind in any city across so-called Australia.
Find out more about the Koorie Heritage Trust and current exhbitions here
Trawlwoolway artist Mandy Quadrio on 'Decolonising imperatives'
Currently based in Meanjin / Brisbane, her artistic practice encompasses sculpture, installation, photography and mixed media.
Trawlwoolway artist Mandy Quadrio spoke about her upcoming class 'Decolonising imperatives' as part of Art Programme from the Melbourne School of Contemporary Art.
They also discussed their use of materials include steel wool in addressing decolonising narratives and story telling.
Recent projects over the past year including their Mona Foma project Beyond Misty Histories which was on display at Town Hall Underground, Nipaluna / Hobart.
A show celebrating First Nations arts and culture.
Presenters