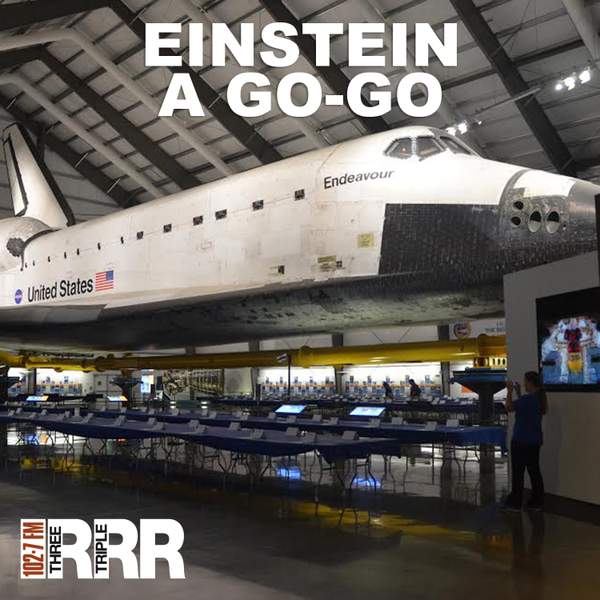 Listen to Mental health after stroke, Victoria's new Triceratops exhibition, and human influence on bee foraging
∙∙
Dr Shane discusses the latest science news with the team. Dr Katherine Sewell from La Trobe University and the Florey Institute of Neuroscience and Mental Health talks about research on mood and mental health after stroke and the importance of person-centred care. Dr James Rule from Museums Victoria talks about the new and rare Triceratops skeleton arriving at the museum and the associated exhibit and scientific research. Dr Ray talks about different types of bees, and how human activity has influenced bee foraging.
Program page: Einstein-A-Go-Go
Facebook page: Einstein-A-Go-Go
Twitter: Einstein-A-Go-Go
And live every Sunday at 11:00a.m AEST on RRR 102.7mHz FM.
Dissection and discussion of science and science issues made digestible for public consumption.
Find us on Facebook and Twitter!
Subscribe to the podcast - https://www.rrr.org.au/explore/podcasts/einstein-a-go-go
---
Listen to Dr Shane's 'Chat with a Nobel Laureate' at a University of Melbourne-Comprehensive Cancer PhD Program event.
Dr Shane chats with Psychologist Emma-Rose Parsons from Spectrum House about teacher and school staff mental health as we approach the start of the school year and a return to face-to-face learning.
---
The podcast intro and outro theme is Soft Illusion and was generously provided by Andras.
https://andras.bandcamp.com/track/soft-illusion
Presenters