RADIOTHON COMING SOON!
WHAT IS RADIOTHON?
PRIZES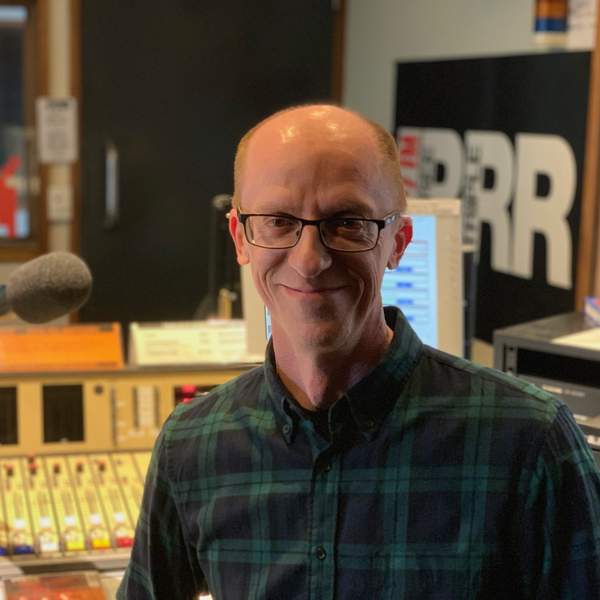 How did you first connect with Triple R?
I had listened to the weekend programs for about a year when I was asked to be a guest on Einstein-A-Go-Go during my PhD years. Shortly after, in 1994, a member of the Einstein team left and I was asked to take on the position.....the rest is history.
What/when was your first show?
My first and only show was Einstein-A-Go-Go. Of course I am always happy to participate in any RRR program that needs a hand.
What's your favourite Triple R story?
We always have a lot of fun and laughs on Sunday morning so its hard to really pick anything in particular. Every year during the radiothon I subscribe to the station live on air. Last year, one of our lovely volunteers, being ever so diligent and not realising that I was in the studio, read out my home address! Lucky for me the 3RRR family have as yet not turned up at my doorstep!
Your favourite other Triple R program and why?
Well I do like radiotherapy, but will deny it completely if asked in the street. They deal with issues in detail and with compassion, especially ethical concerns about the medical profession. I'm also in the car on the way to 3RRR at the time so I tend to listen every week.
What does Triple R mean to you?
After some 14 years of working as part of 3RRR I have come to think of the people there as a second family. It's a place where we can express our opinions freely, and report on all aspects of science without the normal restrictions of main stream media. It's a place where I am lucky enough to be able to connect with the community. Being part of RRR is a privilege, and every year I work hard to deliver what we promise.
The studio door has accidentally jammed shut with you stuck inside. If there was only one CD in there with you what would you want it to be and why?
Well, if the purpose of the CD is to fire me up to the point where I can bust the door down through aggravation, then by all means throw on a Britney album! The total mindlessness of the woman will have me either kicking the door down or eating through a wall in no time!