Three New Shows Join the Triple R Grid
We're really happy to announce that three new broadcasters will be joining the Triple R grid in 2020!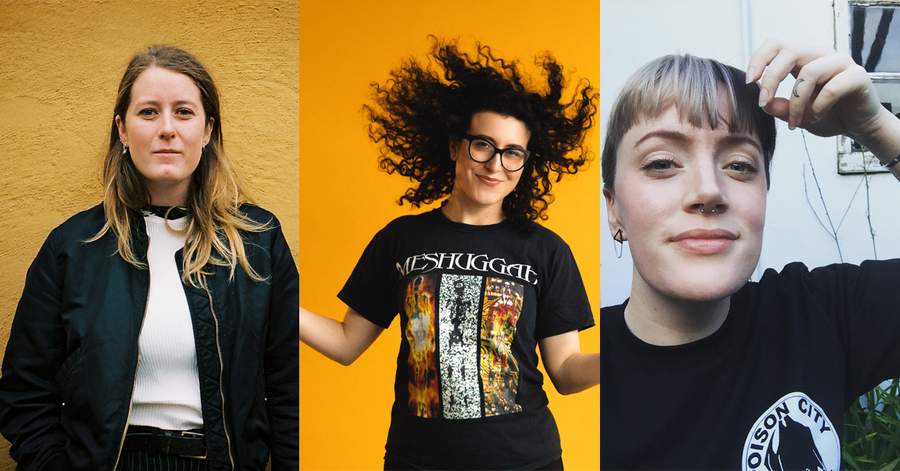 Mondays midnight to 2am
Full Circle transports the electronic underground to your late night airwaves – a weekly transmission of cerebral ambient selections and leftfield electronics, through to dance-floor ready bass and breaks. Expect diverse music for all occasions with Millú and a range of guests, sharing their own inspirations from near and far.
Kicks off: Monday 3 February
Tuesdays 10pm to midnight
Metal, hardcore and otherwise exquisitely heavy and brutal sounds. Soul-shifting noise. Dimension-altering soundscapes. Be crushed and renewed. Lose control.
Kicks off: Tuesday 28 January
Thursdays midnight to 2am
A penchant for the weird and mysterious? Spooky and unusual? Tune into Mystifying Melbourne, a show dedicated to exploring the more quirky and oft-overlooked aspects of Melbourne and surrounds.
Kicks off: Thursday 6 February

A big, warm welcome to Milly, Mia and Aisha! We can't wait to hear you all on the Triple R airwaves each week.
In other programming news, Plato's Cave stalwarts Cerise Howard and Emma Westwood are scaling back their duties this year. The remaining hosts – Sally Christie, Paul Anthony Nelson and Flick Ford – have decided to revamp the show's format to include interviews and have also given the show a new name – Primal Screen!

Primal Screen is a show about movies, from the ones on the big screen to the ones you stream. A mix of new release and retrospective film reviews and in-depth interviews with film practitioners. Featuring filmmakers and reviewers Flick Ford, Paul Anthony Nelson and Sally Christie. (With recurring guests Cerise Howard, Emma Westwood and Lisa Kovacevic.)
Kicks off: Monday 3 February