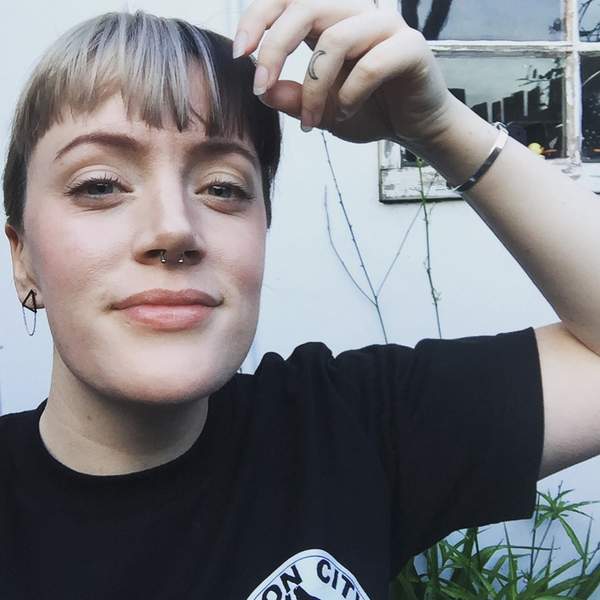 A penchant for the weird and mysterious? Spooky and unusual? Tune in to Mystifying Melbourne, a show dedicated to exploring the more quirky and oft-overlooked aspects of Melbourne and the surrounds.
How and when did you first connect with Triple R?
I'd been living in Melbourne for around 3 years until I discovered Triple R. It was by pure chance! I kept seeing all these bumper stickers around I thought to myself and IS this? Some sort of Club? Cult? Secret society?
I may have been late to the party but once I tuned on in, I've pretty much not turned it off since.
What does Triple R mean to you?
Triple R gives me the warm fuzzies. It's the voice of the little guys, the underdogs, the voice of the progressives and so much more. It's a family on the airwaves.
What's your favourite Triple R story?
Oh man. I guess my own personal stories are still building. The Triple R listeners that call up during a show are always the bees knees.
One time when I was graveyard-ing last year this fellow called in (a little drunk) after having been to the U2 Concert. He was just in awe of this gig and wanted me to play a U2 song. Not my normal selection but I gave it a spin and he was ecstatic and he called up probably another 3 times that night.
This one time when I got Ghost Hunters into the studio last April. That was fun. Apparently, we have spirits in the building folks!
Annnnnnd I also cried when Geraldine got proposed too. Hey I'm a big softie.
Describe your happy place.
It is bad my first thought was my bed? I feel as though I should be more creative but I do love the simple pleasures in life. In bed, snuggled up with a cup of tea and a good book. How lush is that.
The cinema door has accidentally jammed shut with you stuck inside. If there was only one film in there, what would you want it to be, and why?
This is very tough. I was trying to be all cool and come up with some kick ass French noir film but to be honest I think my nostalgia will kick in. I'll go with The Goonies. Then I can learn from Data and fashion some sort of gadget to get me out.