From an episode of Einstein A Go-Go∙Presented by Dr Shane
Interview
Einstein A-Go-Go: How A Melbourne Scientist Plans To De-Extinct The Thylacine
The very last Tasmanian Tiger tragically perished at the Hobart Zoo in 1936, when it's keeper accidently left it outside. Eight decades on from its extinction, Melbourne-based scientists may have the key to bringing the Thylacine back.
Professor Andrew Pask heads up The Thylacine Integrated Genetic Restoration Research Lab – a newly established, world-class research lab at Melbourne uni, which will develop technologies that could achieve de-extinction of the Tasmanian Tiger and provide crucial tools for threatened species conservation.
He joins the team on Einstein A-Go-Go to talk about this amazing project, what it takes to edit DNA (it turns out Jurassic Park was kind of accurate) and how likely it is that we could see a Tassie Tiger reintroduced into the wild by by 2030.
"I don't mind the Jurassic Park reference," he tells the team. "Because Mr DNA - if you remember that part of the film – he was actually right on … that technology is not that far off what you actually have to do."
Listen to the full interview below.
Image credit: supplied.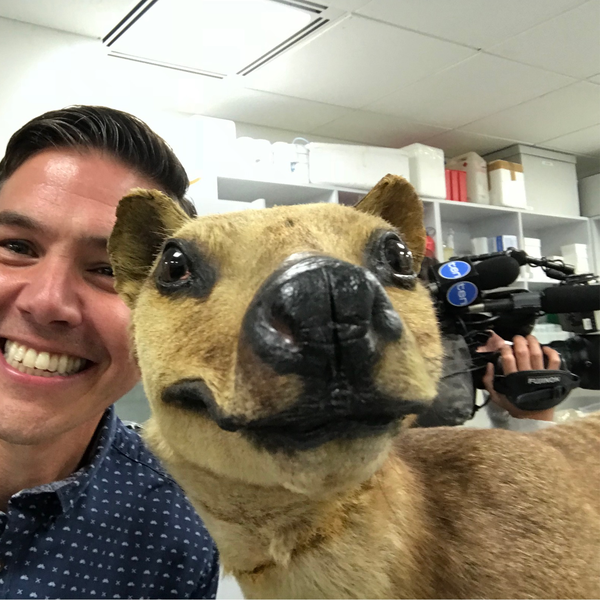 Listen to Einstein A-Go-Go: How A Melbourne Scientist Plans To De-Extinct The Thylacine
16:09∙22 May 2022
∙