Presented by Kulja Coulston and Dylan Bird
Interview
The Grapevine: Dr Kylie Moore-Gilbert On Surviving 804 Days Imprisoned In Iran
In September 2018 British-Australian academic Dr Kylie Moore-Gilbert was sentenced to 10 years in an Iranian prison after being falsely accused of spying by the notorious Islamic Revolutionary Guards. She would be incarcerated for 804 days before being released in a convoluted, high-stakes prisoner swap.
Eighteen months after walking free, Moore-Gilbert joins Dylan Bird and Kulja Coulston for an extraordinary interview about her ordeal, as detailed in her new memoir The Uncaged Sky.
"It's a healing experience to tell the complete truth about what happened to me," she explains of writing the memoir. "There was so much misinformation and so many lies about me that was promoted by the Iranian State broadcaster and lots of trolls on social media. I felt quite liberated to tell my side of the story and also it was my duty."
Moore-Gilbert details her arrest, the Revolutionary Guards' attempt to have her spy for Iran, and the unbreakable bonds she forged with fellow-inmates, also falsely imprisoned by the regime.
"I wouldn't call myself a strong person for all that time, and I certainly had moments of great weakness and despair and depression," she says. "But I'm proud of myself for fighting back and resisting … when you've taken everything away from someone. When you've dehumanised them to the point of being a number rather than a person – I was called 29 – when they have reduced you to such a state, you literally have nothing to lose. And a person with nothing to lose is actually quite a dangerous person, because you'll do anything, you don't care anymore."
Listen back to the full conversation below.
The Uncaged Sky  is out now via Ultimo Press.
[Image credit: Kristoffer Paulsen]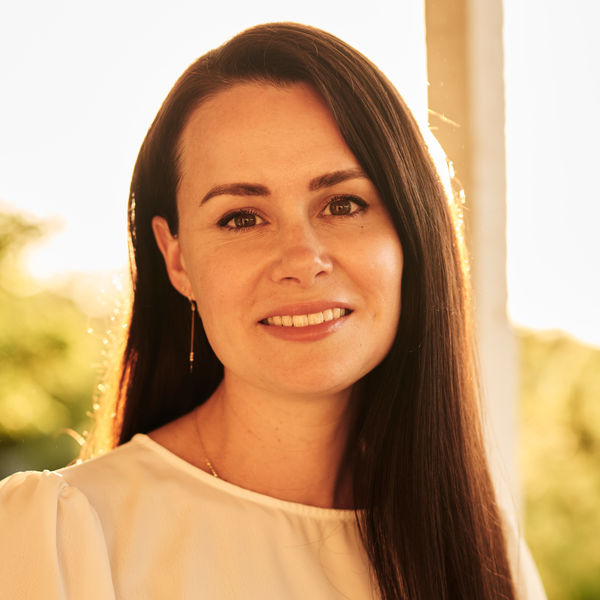 Listen to The Grapevine: Dr Kylie Moore-Gilbert On Surviving 804 Days Imprisoned In Iran
29:05∙9 May 2022
∙