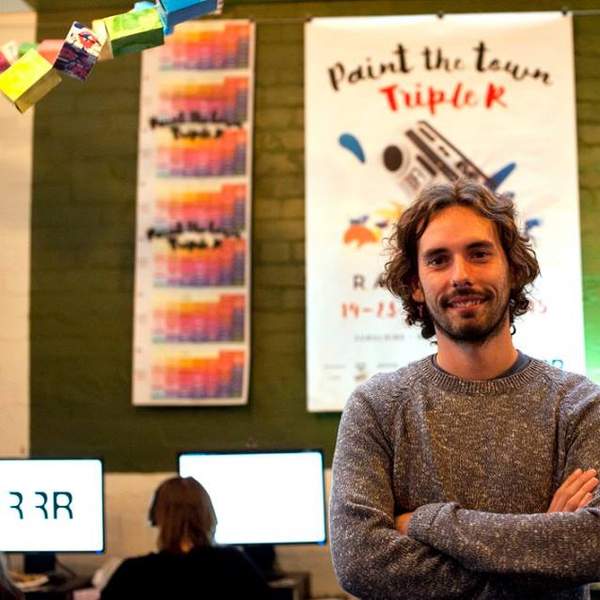 Putting local issues in a global context, including weekly insights into our cities, democracy, rights, culture, energy and environment.
How did you first connect with Triple R?
Began listening to Breakfasters in my teens and gradually discovered a whole lot of other gems. I first walked in the door as a volunteer in 2012 to help with social media highlights, and soon moved on to filming and editing live performances at the station.
What/when was your first show?
The Grapevine. Started as a program assistant back in 2012 and later moved behind the desk after learning the ropes on the graveyard shift.
What's your favourite Triple R story?
Hearing about one of Annaliese's guests on Neon Sunset getting trapped in the Triple R toilets, only to be rescued by hero of the night and station manager Dave Houchin. On a personal note, it'd have to be getting the opportunity to meet, train with and line up alongside a whole lot of Triple R folk and other community radio broadcasters in the Community Cup.
Your favourite other Triple R program and why?
Hmmm…an unfair question! The Skull Cave has to get a mention for first getting me hooked, but the best thing is being able to tune in at any time of day and hear something totally new – from strange medical phenomena on Radiotherapy, to Topper's aural adventures on New and Groovy and the ever-mysterious Party Show.
What does Triple R mean to you?
It epitomises community really, run largely by volunteers and passionate individuals who put their all into producing high-quality and independent radio with character. It's impossible to imagine Melbourne without it.
The studio door has accidentally jammed shut with you stuck inside. If there was only one CD in there with you what would you want it to be and why?
Anything left behind by Joe Brnadic, because it'd be amazing. Failing that, probably Neil Young's Live Rust, because there's nothing quite like it.