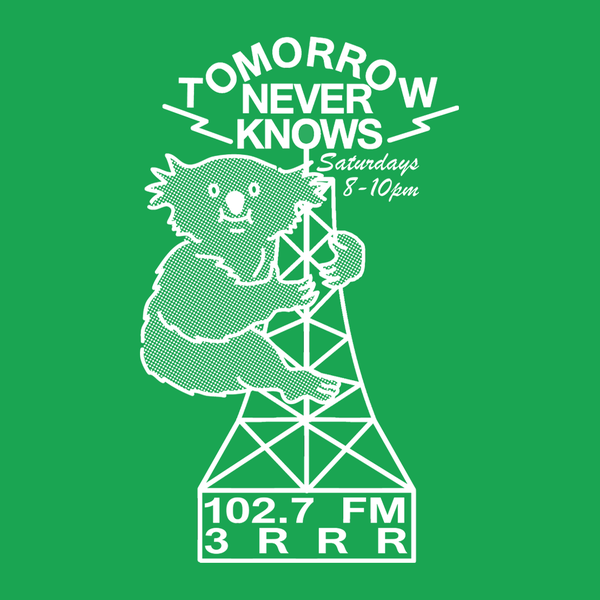 Listen to Tomorrow Never Knows – 12 October 2019

02:00:00
Sui Zhen pops in for a live mix and discusses her new record with Emerald.
Playlist for Tomorrow Never Knows – 12 October 2019
Zelda

Dim City

Piano Parfait

Donald's House

Ass

Zanzibar Chanel

Natural Born Killers (Ride for Me)

James Massiah

The Xhase

Point Guard

Matsudo City Life

Sui Zhen

Live Mix Start*

*Sui Zhen

You, Me & Jim Beam

Lydia Lunch

Memory Zone

Meredith Monk

Sheila Chandra

Quiet 5

Echoes Remain Forever

Anne Clark (Vini Reilly)

Wisteria

Death and the Maiden

Diane

Sui Zhen

Dreams (Dub infinity mix)

Gabrielle

High Alice

Jenny Hval

Un Cabello Gris

Maria Usbeck

Akahito

Jan Van Den Broeke

Live Mix End*

*Sui Zhen

Don't Go

SaD

(Lost in Your Eyes) Modigliani

Book of Love

These Days

Nico
Turn off your mind and float down stream every Saturday night as Emerald plays everything from the emerging to the internationally renowned. With two hours of tunes spanning neo-soul to rock 'n' roll. Tomorrow Never Knows charts the differences between the parties of tonight and the headaches of tomorrow.
---
Presenters