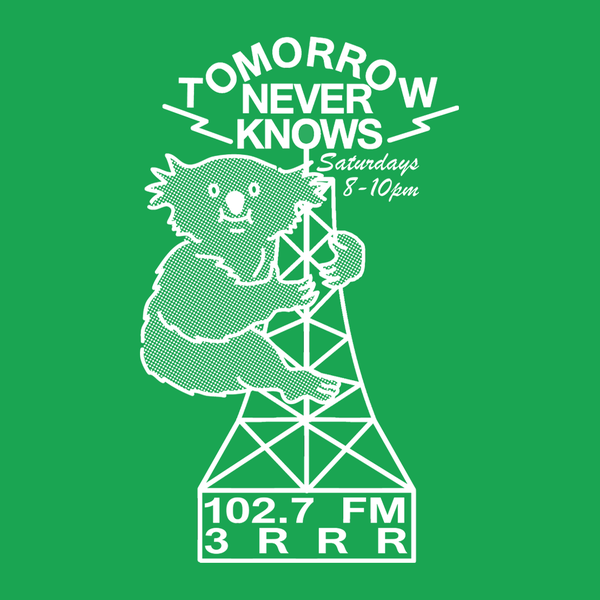 Listen to Tomorrow Never Knows – 5 October 2019

02:00:00
Emerald airs her convo with The Chemical Brothers.
Playlist for Tomorrow Never Knows – 5 October 2019
+371

Dominique Dumont

Jiwa

Peter Graf York

Mateki

Cos/Mes

Temptation

New Order

Praise You

Fatboy Slim

Smack My Bitch Up

The Prodigy

Hidden Tropics

Alex Kassian

Let's Get Busy (Club 12" Mix)

Curtis McClain & On the House

Only Love Can Break Your Heart (Masters At Work Dub)

Saint Etienne

Deneb

Scott Grooves

Toulepleu (Feat. Co-Co)

The Sentinel

Sage Comme une Image (Version Longue)

Clio

Cabrio Mango

Coeo

Give It Up (Dub Version)

It
Turn off your mind and float down stream every Saturday night as Emerald plays everything from the emerging to the internationally renowned. With two hours of tunes spanning neo-soul to rock 'n' roll. Tomorrow Never Knows charts the differences between the parties of tonight and the headaches of tomorrow.
---
Presenters