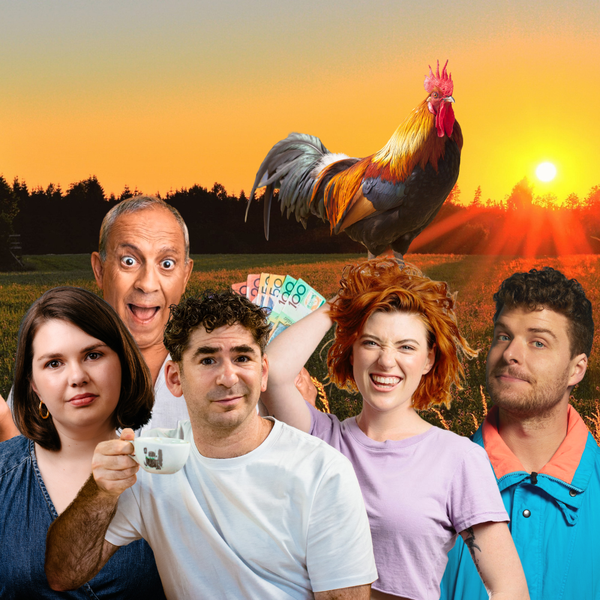 Listen to The Late Night Breakfast Morning Show – 4 January 2023
∙
The Late Night Breakfast Morning Show @ 7pm with Ollie, Prue, Josh, Frankie and Wazza.
A sketch comedy about a long-standing breakfast radio team who have had their, once prime-time show, pushed into the evenings. We follow five desperate and increasingly jaded characters as they do everything they can to cling to radio success.
Join in for an hour of inappropriate interviews, a fortune-telling rooster and a story of how friendship can brighten even the direst circumstances.