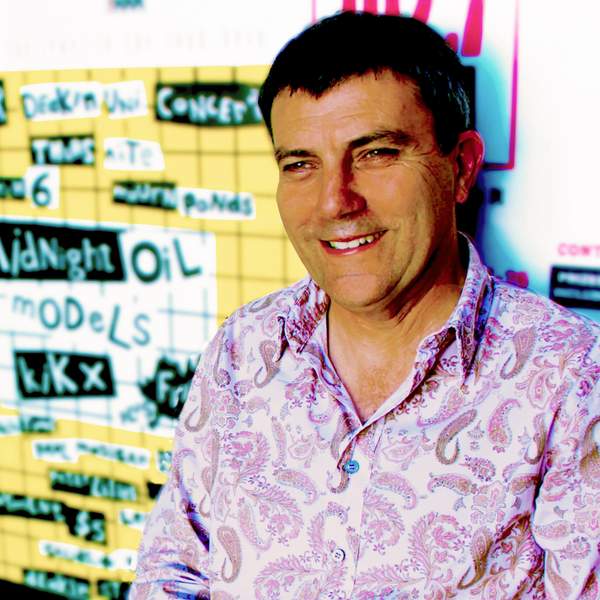 Listen to The Australian Mood – 20 August 2020

02:00:00
Neil talks to Little Murders and Suzie Stapleton.
Playlist for The Australian Mood – 20 August 2020
Planetarium

The Bo-Weevils

Wheels Over The Desert

The Lighthouse Keepers

Dam Whiskey River

Ghost Towns Of The Midwest

Simple Twist Of Fate

Emma Swift

Mid Life Crisis

The Casanovas

Lost And Lonely Dream

The Casanovas

Hollywood Riot

The Casanovas

Dropping Like Flies

Johnny Casino

Big Man

Dan Tuffy

Waste Our Breath

Something For Kate

Blood On The Windscreen

Suzi Stapleton

September

Suzie Stapleton

We Are the Plague

Suzie Stapleton

Waterfall

Brigadoon

Death Becomes Gold

Trappist Afterland

One Of My Friendly Days

Dandelion Wine

Pocketful of Sunshine

The Apartments

I'm So Lonesome I Could Cry

Keep The Circle Unbroken

Sweet Caroline

Dace Wright And The Midnight Ramblers

We Need A Champion (Live in 2017 - UK)

Dave Graney and Clare Moore

Safe From Home

Byron Smith

AO Mod

Spy V Spy
Two hours of Australian music, playing the best of the new releases and the best from the past! Plus feature interviews, news, views, reviews, in-studio performances, as well as regular guests Jeff Jenkins (The Music) and Ian McFarlane.
Presenters