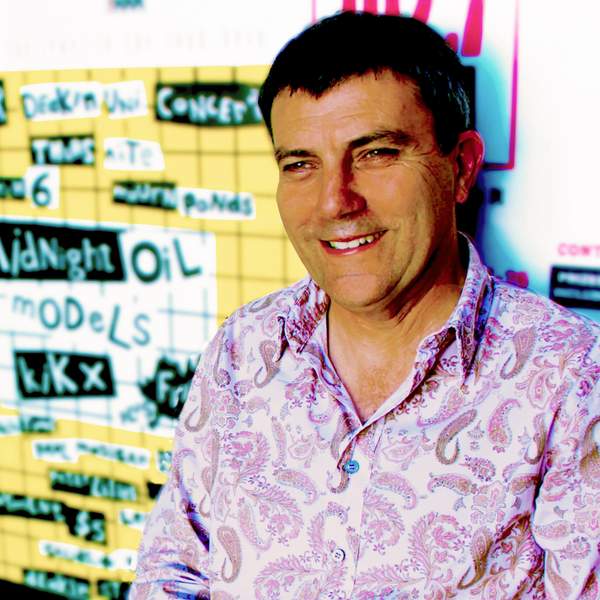 Listen to The Australian Mood – 16 April 2020
∙
Neil talks to The Breadmakers and Floodlights about their new albums.
Playlist for The Australian Mood – 16 April 2020
Planetarium

The Bo-Weevils

I Feel Better

Gotye

Buffalo

Wild Pumpkins At Midnight

Stay For Too Long

Dog Trumpet

Citrus

Shepparton Airplane

The Body Is Dirt

The Plug Uglies

Ain't Going Nowhere

The Breadmakers

Monkey Do

The Breadmakers

Lakeside Drive

The Breadmakers

Ten Tonne Truck

Tami Neilson

The Buncha

Mast Gully Fellas

Times Like These

Shane Howard with John Schumann

Government Man

Neil Murray and Sammy Butcher

Matter of Time

Floodlights

Nullabor

Floodlights

Tell Them Where to Go

Cables Ties

Wolfman Woogie

Datura 4

Grifted Apart

Dead

Centipede

John Dowler's Vanity Project

If You Leave

Shivers

New Job

Focus Group

I Gotta Worry

Van Walker

American TV

The Trilobites

Afterburn

The New Christs

AO Mod

Spy V Spy
Two hours of Australian music, playing the best of the new releases and the best from the past! Plus feature interviews, news, views, reviews, in-studio performances, as well as regular guests Jeff Jenkins (The Music) and Ian McFarlane.
Presenters