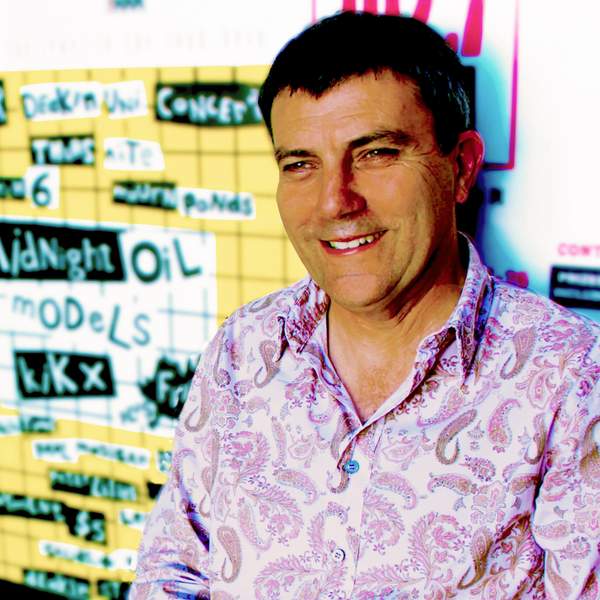 Listen to The Australian Mood – 20 February 2020

02:00:00
Kate Ceberano is in the house to chat about her new album with Steve Kilbey.
Playlist for The Australian Mood – 20 February 2020
Planetarium

The Bo-Weevils

She Cried

Rowland S Howard

Small Town Pub

Floodlights

Hank William's Funeral Sonnet

Fovndlings

Great Dividing Range

Fovndlings

Catch You

Tracy McNeil & The Goodlife

Parisa's Secret

Garden Quartet

Monument City Lights 1973

Kate Ceberano, Steve Kilbey, Sean Sennett

Fallen Crown

Steve Kilbey, Gareth Koch

Spirit World

Van Walker

Bonedigger

Allison Forbes

Ellie

The Mezcaltones

Learning How To Rock and Roll Again

Stars

Weight Of The World

Alien Nosejob

Struggling

Ostraaly

Falling Clouds [live on The Breakfasters]

Jen Cloher

Nobody Knows Us

Anna Cordell

Old Bones

Rob Hirst and Jay O'Shea

Hello Breakdown

The Collaborators

Instant Destiny

Tame Impala

You've Got Your Life

Mijo Biscan

Hangman

Trash and the Treasures

AO Mod

Spy V Spy
Two hours of Australian music, playing the best of the new releases and the best from the past! Plus feature interviews, news, views, reviews, in-studio performances, as well as regular guests Jeff Jenkins (The Music) and Ian McFarlane.
Presenters