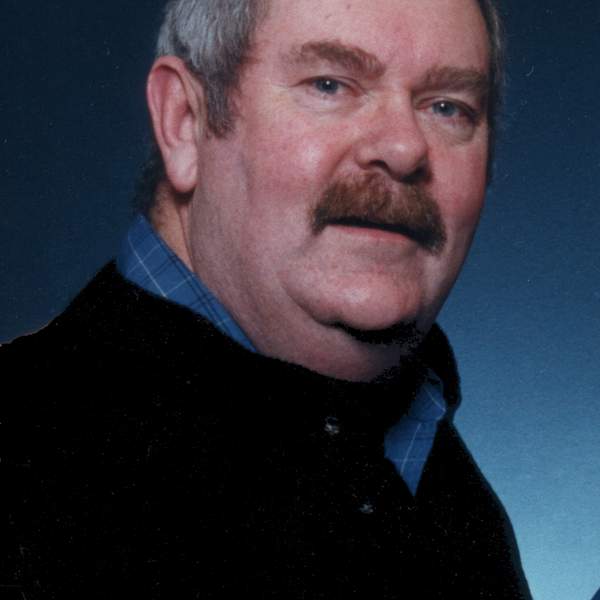 Listen to Off The Record – 28 March 2020

03:00:00
Robert Cray talks about his latest album. Plus Part 2 of the Frazey Ford interview.
Playlist for Off The Record – 28 March 2020
Theme: Rockin' At Cosmo's

Lee Allen

Splendid Isolation (from Enjoy Every Sandwich)

Pete Yarn

Oh Lonesome (LP: After The Goldrush)

Neil Young

Sitting In Limbo (LP: Fiyo On The Bayou)

Neville Brothers

Any Cure (LP: The subdudes, 1989)

subdues

A Little Too Soon To Say

Jackson Browne

Lullaby for Refuge Cove (LP: Refuge Cove)

Grace Cummings

I Am Awakening (LP: This Is Not A Dream)

Lost Ragas

R.I.P: Julie Felix, Manu Dibango, Kenny Rogers

CELLAR OF SOUND

Just Like Tom Thumb's Blues (Dylan) (LP: Starry Eyed & laughing: Songs By Bob Dylan)

Julie Felix (Died: 22/03/20)

Soul Makossa

Manu Dibango (Died 24/3/20)

Just Dropped In (To See What Condition My Condition Is In) (For Karen A)

First Edition (with Kenny Rogers - Died 20/03/20)

God Vs Trump

Anonymous

I Got It From Agnes (1959)

Tom Lehrer

Rockin' Pneumonia & The Boogie Boogie Flu (for Hugo T)

Huey Piano Smith & The Clowns

You Got Me Singing (SP, 1978)

Eddie Hinton

Sad Song (Otis Redding) (LP: Eddie Hinton: The Anthology)

Eddie Hinton

REPORT

STUART COUPE

Adelaide (LP: Gossip, 1986)

Paul Kelly & The Coloured Girls

Over Me (LP: Steve Connoly & The Usual Suspects)

Steve Connolly & The Usual Suspects

Murder Most Foul

Bob Dylan

Everyday People (from Stand!)

Sly & The Family Stone (Sly Stone: Born 15/.03/20)

Sail On Sailor (Beach Boys) (LP: The Wolfgramm Sisters)

Wolfgramm Sisters

RE. U KIN BE THE SUN

FRAZEY FORD INTERVIEW PART 2

Golden (LP: U Kin Be The Sun)

Frazey Ford

U And Me (LP: U Kin Be The Sun)

Frazey Ford

The Kids Are having None Of It (LP: U Kin Be The Sun)

Frazey Ford

Motherf**ker (LP: U Kin Be The Sun)

Frazey Ford

Mayday In Arcadia (LP Only Human, 1981)

Mark Gillespie

Where I Come From

Steve Hoy

LP: THAT'S WHAT I HEARD

ROBERT CRAY INTERVIEW PART 1

Can't Change Me (Excerpt) (LP: That's What I Heard)

Robert Cray

Phone Booth (LP: Bad Influence, 1983)

Robert Cray

Make No Mistake (with Keith Richards & Norah Jones, Live NYC, 2018)

Robert Cray

This Man (LP: That's What I Heard)

Robert Cray

Wake Up (LP: Dianna Kiss)

Dianna Kiss

Cellar of Sound requests: brian@offtherecord.com.au

NEXT WEEK: Robert Cray Interview Part 2
'More old-fashioned than ever before.' John Cooper Clarke 2007
'The older I get, the better I was!' Van Dyke Parks
A music program featuring a weekly special with news, interviews, reviews and regular local and overseas correspondents including Billy Pinnell.
Off The Record won the InPress Writers' Poll for Best Radio Program in Melbourne for 2011 and 2005 and was runner-up for 2006 and 2008!! Off The Record also won the PPCA Award for Excellence In Music Programming at the 2005 National Conference of the Community Broadcasting Association of Australia for a Ry Cooder interview special about his album Chavez Ravine. The program was also a finalist in the category in 2012. A weekly one hour version of the program is broadcast on the satellite network of the CBAA to more than 45 stations across Australia.
Brian is the Founding & Editor of Rhythms Magazine (which he founded in 1992). You can visit the magazine at rhythms.com.au and read about what Brian is up to outside Triple R.
EMAIL BRIAN: brianwise@aol.com
NEW ORLEANS TOUR - APRIL/MAY:
Each April/May there is an Off The Record trip to the New Orleans Jazz & Heritage Festival. What could be better than travelling to the world's best music festival and enjoying music with like-minded people? The 2019 tour to Jazz Fest is BOOKED OUT. If you wish to go on the 2020 tour please email your interest: brianwise@aol.com
Follow Brian's travels at his On The Record Column at:
Presenters