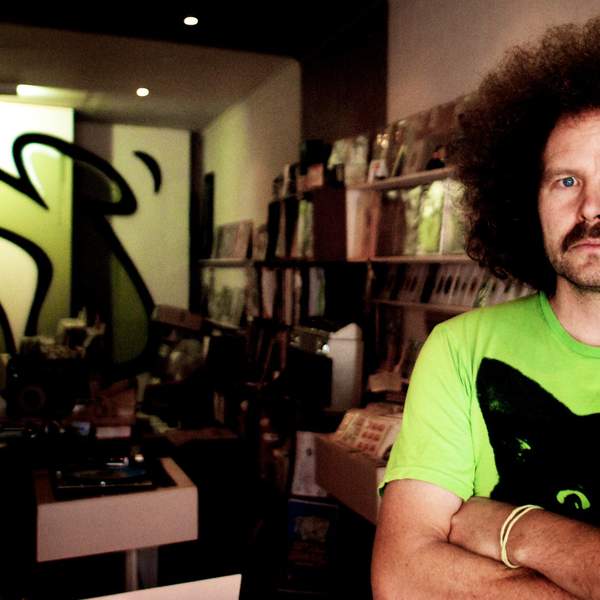 Listen to Get Down – 15 December 2022
∙
Playlist for Get Down – 15 December 2022
For My Baby

Danika

Down City Streets feat ARCHIE ROACH

EMMA DONOVAN & THE PUTBACKS

Drones

The Putbacks

Cos I Met You

MISS EMILIA

Soulful Christmas

JAMES BROWN

Booger's Season

Karate Boogaloo

The Crunch

Beatnik Collective

Worm Hole

EVENING NEWS

Cascade

JAKE AMY

Hide & Seek

Bumpy

Baby

EMPRESS

The Weekend

AKOSIA

3000 Daisy FEATURING REMI

POOKIE

Players

COI LERAY

2 Step

2 Chainz

Gorilla

Little Simz

Spirit Of Love

EDDIE PALMIERI

The Don

Close Counters

Robert St

Steady Weather

Lemon Drop FEAT. ISHAN COOPER

MOFO RISING

Tapioca Da Maria

HEADPHONES JONES

Hours Feat LADI 6 LORD ECHO REMIX

JULIEN DYNE
Get Down to the funky sound, Get Down to lots of vinyl, Get Down to your community, Get Down for arts and music news and interviews, Get Down to get up again!
James Brown once said to me, "Chris, go out and make sure people hear soul music". What can I do, I have no choice but to do as I am told. Soul music is funky, it is dub, it is salsa, it is hip hop, it is in electronic music, it is in all things GOOOOOOD.
Keep you ears open for LOTS of local music that we are making in Melbourne, you'll hear alot here too!
Website: http://www.northsiderecords.com.au/
Presenters