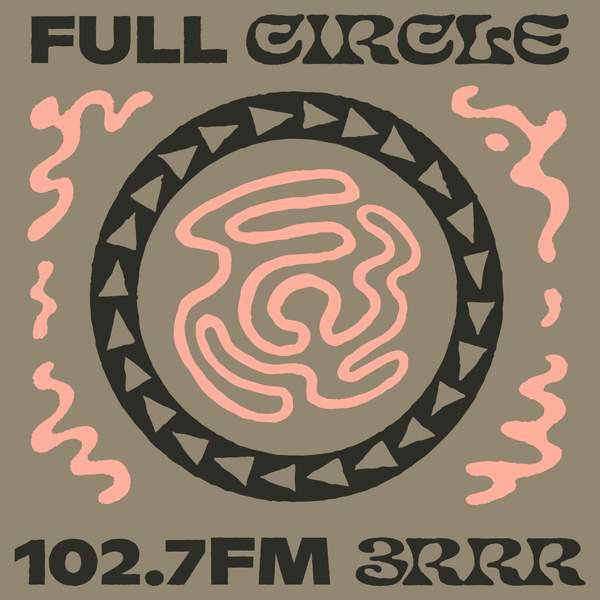 Listen to Full Circle – 30 June 2020

02:00:00
Sam Brickel joins Millú for a chat and mix of his Speaking Through Machines EP release this Friday, on Melbourne's Steeplenet.
Playlist for Full Circle – 30 June 2020
Depth Pilot

Glyph

Saint

CS + Kreme

World War Three

Richard H Kirk

Rotating Minds

JFC

Zweiundvierzigfieber

Aqualite vs Zylon

Psyphonic

Deep Space Network / Higher Intelligence Agency

Le Fruit

Orange

Modern Bliss ft Ivy Barkakati

Roza Terenzi

Daiserta

Jungle G

Guest Mix

Sam Brickel

Under The Ice

Dashiell

Hey Avalon

Sam Brickel & Dashiell

+24

Sam Brickel

With A Green Heart

Menage

Neutral D

Eugene Pascal

Prescient Dream

Sam Brickel

Tone Control

Sam Brickel & Jack Briickel

Oreos

iota & Menage

Apparitions (Louis' Hagibi Dub)

Sam Brickel & Louis Marlo

Noxi

iota

Speaking Through Machines (Consulate Remix)

Sam Brickel
Full Circle transports the electronic underground to your late night airwaves – a weekly transmission of cerebral ambient selections and leftfield electronics, through to dance-floor ready bass and breaks. Expect diverse music for all occasions with Millú and a range of guests, sharing their own inspirations from near and far.
Presenters