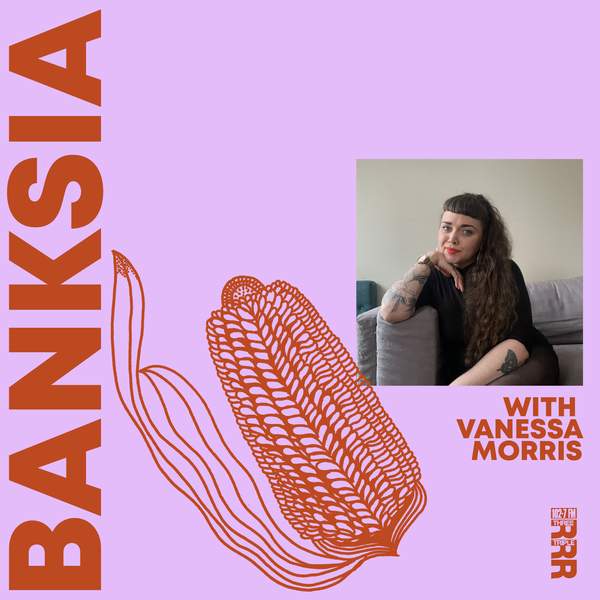 Listen to Banksia – Speaker, writer and filmmaker Sasha Kutabah Sarago and Mob in Fashion founder and model Nathan McGuire
∙
Highlights
Banksia: Mob in Fashion founder and model Nathan McGuire talks Mob in Fashion and the Future/History showcase

Banksia: Sasha Kutabah Sarago on book Gigorou: It's time to reclaim beauty. First Nations wisdom and womanhood
Sasha Kutabah Sarago on book Gigorou: It's time to reclaim beauty. First Nations wisdom and womanhood
Wadjanbarra, Yidinji, Jirrbal and African-American woman Sasha Kutabah Sarago joined Banksia to discuss their book new Gigorou: It's time to reclaim beauty. First Nations wisdom and womanhood (March 2023) - an intimately fierce, funny and reflective memoir by Sasha.
In 2020, Sasha gave a TEDx talk, which now has over 1.6 million views, titled 'The (de)colonising of beauty'. In this talk Sasha shared her experiences of being told 'You're too pretty to be Aboriginal' from a young age
Model and Mob in Fashion founder Nathan McGuire spoke about upcoming showcase FUTURE/HISTORY
Model and Mob in Fashion founder Nathan McGuire joined Banksia to talk about showcase FUTURE/HISTORY which will be opening later in the week with Melbourne Fashion Festival at the Melbourne Museum from March 3-12.
As the second phase of the FUTURE/HISTORY project, 16 garments made on and with materials from Country by three artists: Lillardia Briggs-Houston, Delvene Cockatoo-Collins and Cassie Leatham will be on display.
Mob in Fashion is a First Nations-led program which exists to elevate First Nations voices and representation 'behind the scenes' in the fashion industry. The program equips First Nations creatives with learning and training placements, networking and relationship-building opportunities, and pathways to paid work and scholarships.
Playlist for Banksia – Speaker, writer and filmmaker Sasha Kutabah Sarago and Mob in Fashion founder and model Nathan McGuire
A show celebrating First Nations arts and culture.
Presenters