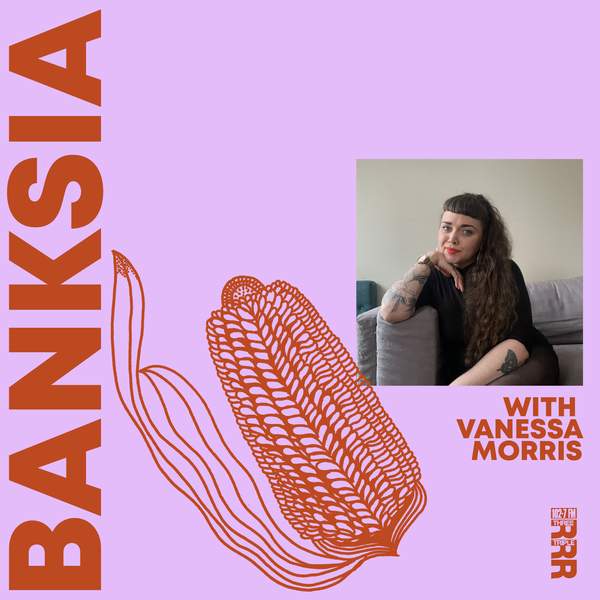 Listen to Banksia – Gamilaroi artist Tyler Millott and writer, critic and researcher Tristen Harwood
∙
Gamilaroi artist and producer Tyler Millot AKA The Terrifying Lows discussed new single Blackout
Gamilaroi artist and producer Tyler Millott AKA The Terrifying Lows joined Vanessa Morris Banksia to talk about their new single Blackout from their upcoming second LP Into the Dark Divide.
In discussing the new release, Tyler explained how it highlights an evolved sound for The Terrifying Lows, incorporating synthesisers, piano, and an 808 drum machine, different to their alternative rock sound.
Blackout follows the release of their debut self-titled LP (Nov 2021) which featured previous singles Waiting for the Sun, Everywhere You Go (There You Are), and Running Slow, which explores themes of anxiety, self-destruction and experiential distortion.
The Terrifying Lows are releasing BLACKOUT on Friday 24 February at Cherry Bar with supports from Darby and Chloe Cox.
Writer, critic and researcher Tristen Harwood
Tristen Harwood spoke about their upcoming keynote lecture 'Sustainability is Colonialism: land trauma and settler futurity in environmentally conscious art', part of Monash University's inaugural Climate Aware Creative Practices (CACP) Network at MUMA.
Tristan, who is an Indigenous writer, cultural critic and independent researcher, and a descendant of Numbulwar where the Rose River opens onto the Gulf of Carpentaria, also spoke about their recent project as guest editor of Artlink_Indigneous.
Engaged in environmental philosophy and decolonial theory, he has published internationally on art, architecture, and literature and is a regular contributor to The Saturday Paper. He is a member of the Plumwood Committee and has participated in environmentally conscious pedagogy as a student and a teacher.
A show celebrating First Nations arts and culture.
Presenters