RADIOTHON COMING SOON!
WHAT IS RADIOTHON?
PRIZES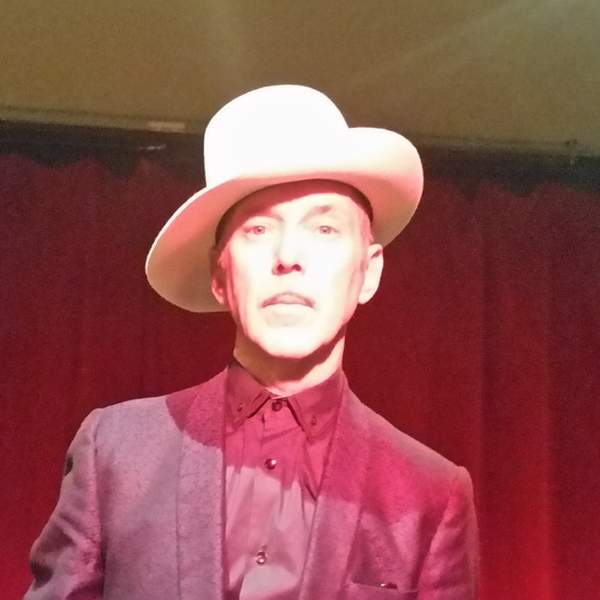 Listen to Banana Lounge Broadcasting – 21 April 2020

02:00:00
Playlist for Banana Lounge Broadcasting – 21 April 2020
Interesting Times

The Stress of Leisure

Kiss My Lips (feat. Princess Chelsea)

Jonathan Bree

Flowin' Robes

Stephen Malkmus

Lonely Death Cleaning Company

Dog Trumpet

Wallpaper

Dog Trumpet

Spirit World

Van Walker

Love In Isolation

Jimi Tenor

Randy Newman

Stay Away

Simply Thrilled Honey

Orange Juice

Candy Skin

Fire Engines

Get Up And Use Me

The Sexual Objects

Full Penetration

The Sexual Objects

Sorry For Laughing

Josef K

Rides On The Storm

Nigel Kennedy, Tran Quang Hai, Chris Goody, Prague Symphony Orchestra

Kashmir

London Philharmonic, Peter Scholes

Held Down

Laura Marling

By Your Side

Fair Maiden

Drop Dead Cool

Sunday Reeds

Queue Jumper

The Divine Comedy

Dark Days Are Here Again

The Divine Comedy

Murder On The Dancefloor

Sophie Ellis-Bextor
Dave Graney presents BLB with each week, promising dashes of "old time weirdness" and lashings of contemporry (mainly Australian) sounds. BLB recognises that everybody is right about music but BLB is just MORE RIGHT. RIGHTER. RIGHT OFF. BLB is proudly on the grid but also very much capable of being OFF THE GRID. Playing lots of contemporary Australian music by young and old artists. May contain traces of JAZZ. Aiming to have interviews and guests regularly from the arts, literary, film, comedy and music world.
Website: https://www.facebook.com/BananaLoungeBroadcasting/
---
Presenters