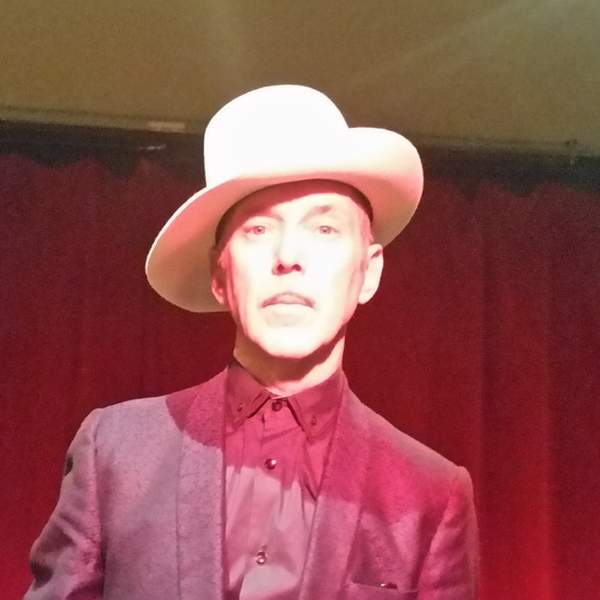 Dave Graney presents BLB with Andrew Delaney on panel operating duties.
How did you first connect with Triple R?
Listening to it. Punter to Punter, Film Buffs Broadcast with John Flaus and Paul Harris and the electronic show Alan Bamford used to run. He had all those Fitzroy "little bands" on it.
What/when was your first show?
BLB is my first show. Elizabeth had Slanted and Enchanted before this. I would never appear on a show called that.
What's your favourite Triple R story?
I was invited onto a breakfast show outside broadcast in about 1995 or 1996. It was in at the Windsor Hotel (alright, the Hard Rock Cafe part of the building) with James Young, Chris Hatzis and Kate Langbroek. I came into the city in my pyjamas with my embroidered "Dave Graney" dressing gown on and played a song for them. I then asked each to recite a poem I thought suited their character.
Your favourite other Triple R program and why?
All Over The Shop-for Larry's casual cruelty towards Stewie. And Stewie's indomitable resilience against all odds.
What does Triple R mean to you?
It's a fluke that it exists, so people should marvel at it and treasure it and be involved with it (it would be very hard to start it up now). It's a cultural portal.
The studio door has accidentally jammed shut with you stuck inside. If there was only one CD in there with you what would you want it to be and why?
Something by Ken Nordine. He has a great voice and would summon up a lot of life in my mind then I would be safe in the knowledge I would be going mad perhaps 20% more slowly than if I had any other CD and perhaps 50% slower than if I had nothing except the vast empty expanse of my own interior to wander through. I would enjoy myself by burning or scratching any CDs found with dopey bearded Yanks with acoustic guitars, in case future civilizations thought that lazy whining bogus shit was all that was around. I would assume a heroic pose sitting in a chair and hold onto a copy of Jerry Lee Lewis' Greatest Hits so the space travellers of the future would be in no doubt we could really kick some ass when we had a flow goin' on.