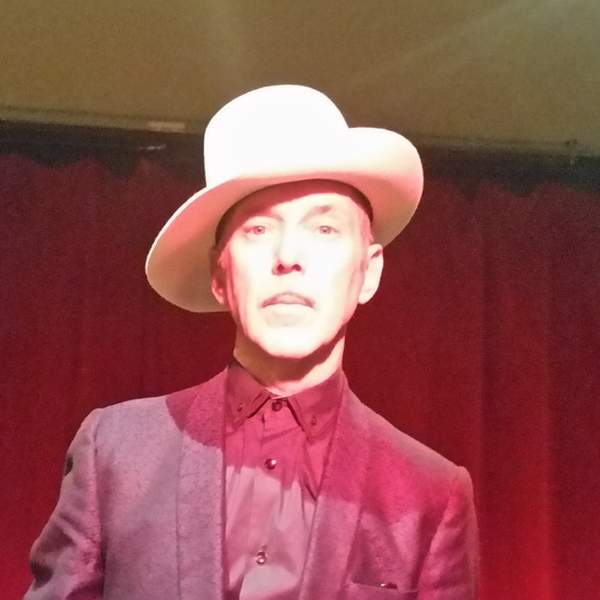 Listen to Banana Lounge Broadcasting – 3 March 2020

02:00:00
Adele Pickvance drops by the studio.
Playlist for Banana Lounge Broadcasting – 3 March 2020
Stares and Whispers

Renee Geyer

It Only Happens

Renee Geyer

Spilt Milk

Renee Geyer

The Next Man That I See

Anita Lane

Knowing You Were Loved

Renee Geyer

The Goodbye Train

The Apartments

Mr Somewhere

This Mortal Coil

Darlinghurst Nights

The Gobetweens

Don't Blame The Beam

Far out Corporations

German On My Mind

Adele & The Chandeliers

Something Good Is Happening

Adele And The Chandeliers

Groom

Routines

Gonna Make You A Star

David Essex

It's Just Love Doing It's Thing

Barry White

Fire and Rain

Bobby Womack

Spirit World

Van Walker

Reverberation

Thirteenth Floor Elevators
Dave Graney presents BLB with each week, promising dashes of "old time weirdness" and lashings of contemporry (mainly Australian) sounds. BLB recognises that everybody is right about music but BLB is just MORE RIGHT. RIGHTER. RIGHT OFF. BLB is proudly on the grid but also very much capable of being OFF THE GRID. Playing lots of contemporary Australian music by young and old artists. May contain traces of JAZZ. Aiming to have interviews and guests regularly from the arts, literary, film, comedy and music world.
Website: https://www.facebook.com/BananaLoungeBroadcasting/
---
Presenters