Triple R Subscriber Benefits 101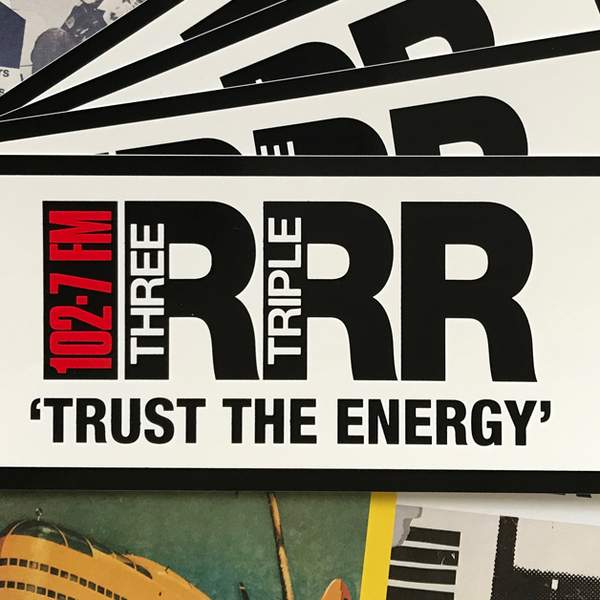 By Triple R volunteer Giuliano Ferla
Triple R's Radiothon 2019 is currently in full flight. The phones are ringing off the hook. The station's buzzing with volunteers. And the collective goodwill of independent radio is being beamed out into the world. And, of course, we here at Triple R acknowledge that none of this could happen if it weren't for you, our faithful subscribers. It's your generosity – and the generosity of our volunteers – that is the lifeblood of the station. It's thanks to people like you that Triple R is able to survive and thrive. But did you know that we offer an absolute swag of benefits for you, the subscriber? Think of it as our way of saying, 'Thanks cobber, much appreciated.' Check out this list to find out just how much bang for your buck you get with an annual subscription to RRR.
First off, you get the privilege of going in the running to attend Triple R subscriber events. The past year has been an absolute cracker with the likes of Sharon Van Etten, The Teskey Brothers, Courtney Barnett and Cash Savage performing live and exclusively for subscribers in the Triple R Performance Space.
You get the chance to win a load of on-air prizes throughout the year – from tickets to gigs, movies, theatre productions, films. You name it. We got it.
Access to this huge list of subscriber discounts. From 10 per cent off Eureka Coffee, or 10 per cent off Pearly Whites teeth whitening to get those coffee stains off your teeth. Whatever you like. The list is huge and it's all yours for the asking.
Full access to the Triple R audio archives, so you can listen back to all the incredible radio that has been produced in the station's 43 year history.
Free event promotion via rrr.org.au. That one's self-explanatory.
Bragging rights vis-à-vis the iconic 3RRR FM bumper sticker.
The Trip magazine, stuffed with articles, and delivered to your letterbox three times a year.
To put it straight, with these benefits you're basically making money when you subscribe to RRR.
But most importantly, you can be safe in the knowledge that your subscription is going toward keeping the institution that is Triple R alive and on the air. You keep us going, so subscribe to continue.
---
Giuliano Ferla is a Melbourne musician who has played in bands for the past 15 years – most recently as songwriter for FERLA. His new album, It's Personal, is out now. Giules has also been a volunteer at Triple R for five years! What a bloody ledge.