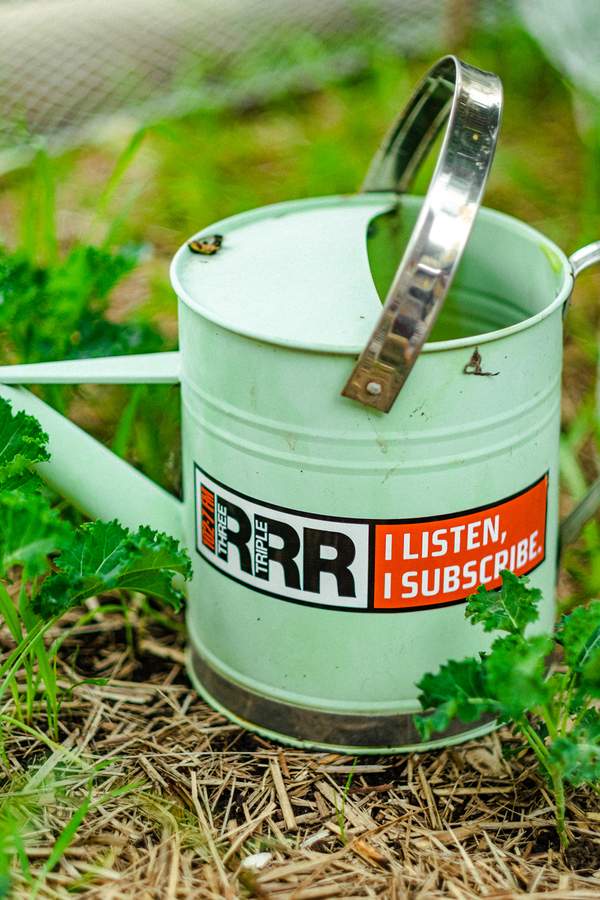 FRI 21 AUG – WED 30 SEPT
What is Triple R's Radiothon?
Oh, we are so glad you asked.
See, Radiothon is basically the best time of the year in the Triple R universe. It's the time when we get to celebrate everything that makes our community so wonderful.
It's also when we ask everyone who's in a position to do so, to dig deep and subscribe and donate in order to keep Triple R afloat.
Triple R is a completely independent, not-for-profit media organisation. Which is just how we like it. It means get to provide a platform for music and opinions that may otherwise never get heard.
What's the point of subscribing and donating?
It means we get to stay on air.
Ordinarily, we derive half our income from sponsorship – but because of COVID-19, we've lost a huge percentage of this income.
So now, more than ever, it's crucial that people who listen subscribe and donate to the station.
We're really, really hoping that more listeners than ever will choose to become proud Triple R subscribers and donors this Radiothon.
If you've listened to Triple R and found companionship, comfort, a sense of community or pretty much anything meaningful to you, and thought, Hmm, yes, I should become a subscriber and donor one of these days… Damn, I love that station, we encourage you to make this the year that you do just that – and keep the station that you love on the airwaves.
You also get benefits as a subscriber! Namely:
discounts at businesses around town when you flash your subscriber card
the chance to win on-air prizes throughout the year
full access to the Triple R audio archives
free event promotion via rrr.org.au
The Trip magazine delivered to your letterbox three times a year
the iconic 3RRR FM bumper sticker
the knowledge that you're helping keep this independent broadcaster on air for another year!
Ordinarily, you'd also be one of the lucky ducks who get to come to our incredible Triple R subscriber events, including Live To Air shows in the station's Performance Space and preview film screenings at local cinemas – and as soon as they can kick off again, you'll be ready to go in the running to get your name on the door! We're also working our collective butts off to ensure that subscribers get other cool benefits to replace this benefit, while regular gatherings aren't happening. So watch this space.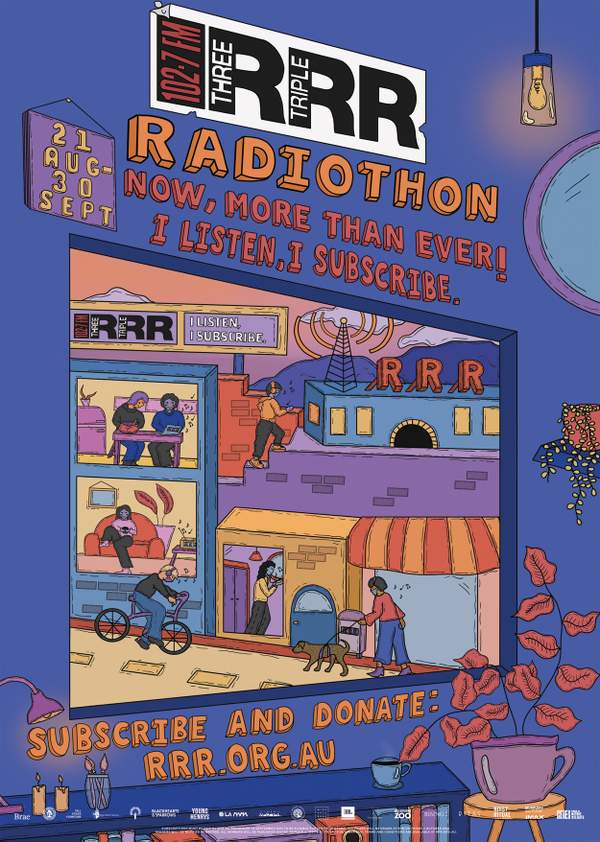 How much does it cost to subscribe?
Actually, there are a few different categories you can subscribe under:
Passionate $150
Full $85
Concession/Strapped/Under 18 $40
Business $150
Band/Musician $85
DJ/Producer/Audiophile $85
Visual Artist/Designer $85
Oh, and in extra-nice news: if you subscribe (or renew your subscription) and pay up by the end of Radiothon, aka Wednesday 30 September, you'll automatically go in the draw to win hundreds of prizes. They're pretty damn awesome, if we do say so ourselves.
So, when is this Radiothon happening?
Radiothon kicks off at 6am Friday 21 August. The big, on-air campaign, featuring chats with special guests and other fun shenanigans, runs for ten days – from Friday 21 August to Sunday 30 August. But Radiothon runs until 5pm Wednesday 30 September.
I'm keen! I want to subscribe (or re-subscribe) and donate! But how?
This is the easy part, friend!
Just hit Subscribe and Donate. Then, simply follow the prompts.
You can also choose to 'auto-renew' your subscription – this way you won't accidentally forget to re-subscribe at this special time of year.
In case you don't have internet access, you can still give us a call on (03) 9388 1027 and one of our friendly staff members will process your subscription and/or donation for you – but please only do so if you can't jump online. Due to Covid -19 restrictions, we sadly aren't running a phone room as usual this year, so we don't have heaps of folks available to take calls. Oh, and make sure you call during our office hours: Monday to Friday from 10am to 6pm and Saturdays from 10am to 4pm.
It's really important that everyone does their best to subscribe and donate online this year. We love the phone room so much; it's always bursting with life, activity and excellent people who dedicate their time to taking your calls. But since we're without it this year, we simply can't manage the volume of calls that we normally would.
So, get your phone, tablet, laptop or whatever internet-connected device you can get your community radio-loving mitts on, and make Triple R history by subscribing and donating right now.
What else?
THANK YOU! We simply wouldn't be here without your support.
When you subscribe and donate to Triple R during Radiothon, you are keeping your community radio station on the airwaves – and ensuring that the station you love is there for you for another year.
And now, more than ever, we reckon that's pretty important.
So, in lieu of any physical high-fives or hugs, give yourself a big hug from us. Because Triple R subscribers and donors are champs.
Looking for the prizes? Head over this way.