'Sunny Side Up': a Landmark Collection of Music from Melbourne Jazz Artists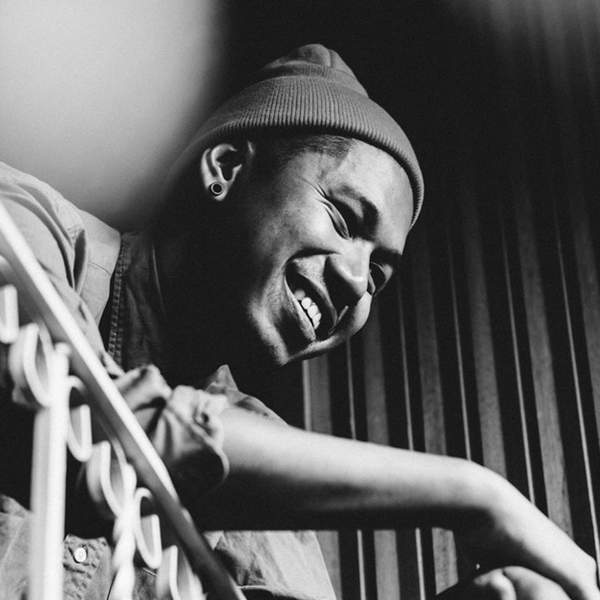 By Triple R volunteer writer Katherine Smyrk
'The whole thing is about community and sharing.'
So says legendary DJ/producer/label boss/radio host Gilles Peterson. In a recent Live to Air with 3RRR, the London-based music magician just seemed grateful to be able to keep doing the things he's doing.
One of those things is Brownswood Recordings, the independent label he started 11 years ago, described by The Industry Observer as 'a playground for music light years from the mainstream'.
It was started as a platform for the artists Peterson was encountering on demos sent in while he was working at BBC Radio 1 – the talented, but unsigned. And it's this label that launched new compilation record, and Triple R Album of the Week, Sunny Side Up.
This is not your average compilation album, but an explosive collection of music from Melbourne jazz artists who gleefully sprinkle R&B, soul, samba, p-funk and house through their craft. It's also Melbourne's answer to last year's We Out Here from London, an acclaimed and important album showcasing the best of London's 'ripe jazz renaissance', also released by Brownswood. In reviewing the album, NPR predicted that the energy of London's jazz would 'spread to new shores as the year goes on'. Sunny Side Up shows that it is already here.
Peterson is no stranger to compilations – he has put together and released more than 100 of them – but this is one specific and special to Melbourne's flourishing jazz scene. It largely draws on musicians from or connected to 30/70 Collective and Mandarin Dreams, with musical direction from Silentjay and engineering by Nick Herrera (Hiatus Kaiyote, Nai Palm, 30/70). The result is nine unique tracks, showing what Melbourne has to offer.
'Speaking specifically to jazz, I think there's definitely a Melbourne sound,' says musician Audrey Powne in the promotion trailer for album.
'Because it is so young, we're still trying to find what it is that's ours,' adds Silentjay.
And Peterson agrees. 'Unlike other cities with storied histories in jazz culture, the sound of Melbourne is free of any jazz customs to follow behind, leaving musicians free to incorporate hip hop, house or R&B. Jazz is the mindset, the output is infinitely diverse.'
It seems appropriate that an album showcasing underground Melbourne music was recorded in the ramshackle house-cum-studio The Grove, sitting squat on the suburban streets of Coburg. The music taps into something with its own home-grown flavour – a music scene that is experimenting, expanding and moving away from tradition.
'I think that good music is coming through,' says Peterson. 'It's always been there of course, there's just a beautiful boost which is giving the encouragement to produce as musicians and artists and DJs.'
In an interview with The Industry Observer, he notes that while there has been a tradition of rock music in Australia, things are changing.
'The last five or 10 years has been explosive for music in my area, particularly the music coming out of Melbourne. You can say it's led by groups like Hiatus Kaiyote, and that's been brilliant to watch and see it explode internationally,' he says. 'It feels like the confidence and swagger has come into Australia.'
But while Peterson wants to 'put a light on these incredible artists', it's never been about mainstream success. It's about great music, and bringing people together. And that can be felt in every track of Sunny Side Up.
'To maintain what I've been able to, fortunately, do… The one reason I've managed to pull that off is that it's about mentoring new people, it's about bringing people through,' he says. 'I think it's really important… Never forget to bring people through, because that's where the energy comes and that's where the idea comes.'
You can hear the whole in-depth Live to Air chat with Gilles Peterson and Stolen Moments' John Bailey here.
---
Katherine Smyrk is a Melbourne-based writer of fiction and non-fiction, and the Deputy Editor of The Big Issue. When she's not reading or writing, she is usually eating cheese, playing footy or dancing to Beyoncé. Find her on Twitter.