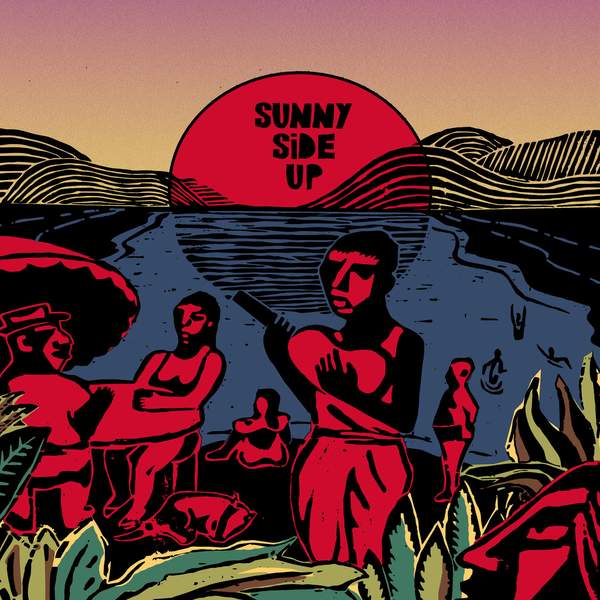 'Sunny Side Up' is a compilation of boundary pushing music from Melbourne musicians, with influences ranging from jazz, soul, and R&B through to house and broken beat. It's out via Gilles Peterson's Brownswood Recordings label, and serves as a companion piece to last year's 'We Out Here' which took a close look at the emerging scenes and sounds of London's jazz underground.
Sunny Side Up was recorded in a week at The Grove, a storied home-studio in Coburg. The record features an all-star cast of local luminaries, with Silentjay at the helm as musical director. As with 'We Out Here', Brownswood seek to celebrate the level of invention and interplay happening in the city: "The personnel are drawn from a close-knit community, collectives like 30/70 and Mandarin Dreams acting as creative milieus, lending to each other's style and influence, reflected in the fact that musicians feature multiple times across each other's tracks on the album...The record documents a scene poised at saturation point, after steadily expanding since the breakout success Hiatus Kaiyote in 2012, with whom many of the record's groups share members, friendships or studios. Nurtured by institutions like record shop Northside Records, this is an album which shows splashes of deep house, broken beat, cha-cha, samba, p-funk and soul. Unlike other cities with storied histories in jazz culture, the sound of Melbourne is free of any jazz customs to follow behind, leaving musicians free to incorporate hip hop, house or R&B. Jazz is the mindset, the output is infinitely diverse."
For the chance to win a copy of this week's Album Of The Week, Triple R subscribers can email us before Sun 21st July 2019 at albumoftheweek@rrr.org.au with their full name and subscriber number in the subject line. We have a prize policy of 1 album download per subscriber per month so we can share the love and make it fair for all!