Triple R's Radiothon Is on Now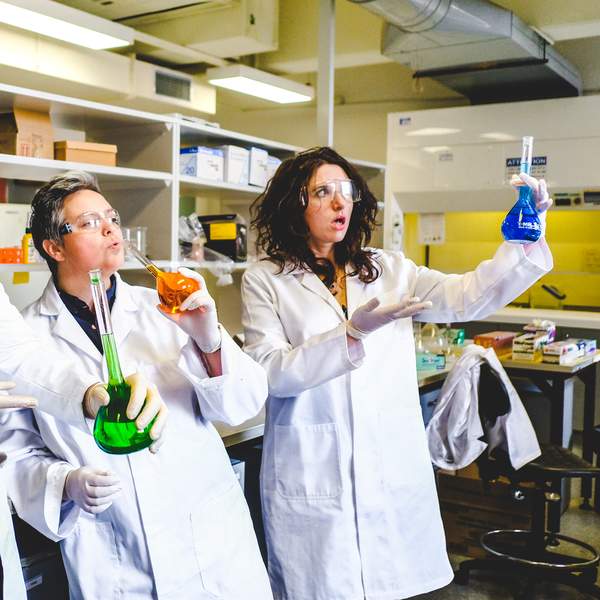 It's never been more important to ask questions about the world we live in – which is why the theme of this year's Radiothon is 'Stay Curious'.
Triple R is an independent Melbourne-based community media organisation with over 800 volunteers, who together with a small staff have been operating free from corporate and government influence since the station's inception in 1976.
We highlight weird, wonderful and emerging musical artists, and shine a spotlight on issues of social justice that may not otherwise get heard. In today's current climate of fake news and other miscellaneous media-related craziness, we reckon that's pretty special.
Every year, we run Radiothon, an annual subscriber drive. It's a time when we ask the community to support Triple R with a subscription.
From today till Sunday 26 August, we'll be joined by a literal tonne of awesome guests, who'll be helping us spread the good word and the good vibes.
On Breakfasters alone, expect to hear:
RVG performing live at 8.45am today
Comedian Anne Edmonds having a chinwag at 7.45am on Monday 20 August
Cash Savage performing live at 8.45am on Tuesday 21 August
Jen Cloher breaking hearts with a live performance at 7.45am on Wednesday 22 August
Cable Ties playing tunes live on-air at 8.15am on Wednesday 22 August
Judith Lucy making us chuckle at 8.45am on Wednesday 22 August
Andrew WK having a convo at 8.15am on Friday 24 August
Kaiit performing live at 8.15am on Friday 24 August
… and heaps more.
Elsewhere on the grid, be sure to keep an ear out for:
Billy Pinnell, Brian Nankervis, Joe Camilleri, Shane O'Mara and friends on Off the Record (that's 9am to midday Saturday 18 August)
Ute Root and The Intellectuals on Livewire (at 10pm to midnight Saturday 18 August)
Sam Pang, Dave Lawson and Loose Tooth on Maps (from 4pm to 7pm Monday 20 August)
Tony Martin on Banana Lounge Broadcasting (midday to 2pm Tuesday 21 August)
Leaping Larry L, Tess Lawley and Loobs on Dropout Boogie (from 7pm to 10pm Friday 24 August)
… to name but a few!
If you choose to subscribe during Radiothon, you'll go in the draw to win some prizes that are so ridiculously awesome, they may make your brain slightly melt. Head over this way to check them all out.
There are three ways to subscribe – pick whichever one suits you best.
Give us a call. There are loads of friendly phone room volunteers who can help you out during Radiothon time. Dial (03) 9388 1027 and we'll subscribe you in a jiffy.
Shoot your details through online. You can also include a little message for the show you're subscribing too, which is rather nice.
Pop past the station during office hours. For us that's Monday to Friday from 10am till 6pm, and Saturdays between 10am and 4pm.
Stay curious – and keep the experiment alive.