Our April Amnesty line-up for Live at RRR is here!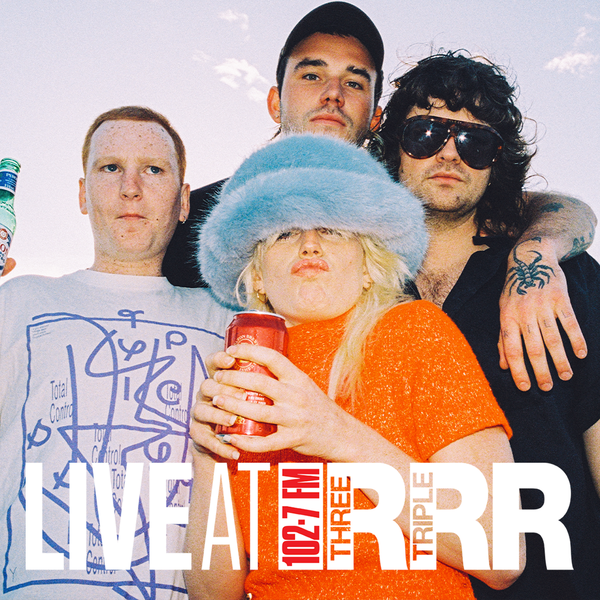 This April, Amyl and The Sniffers, Martin Frawley, The Public Opinion Afro Orchestra and Liz Stringer will perform at the Triple R Performance Space, in support of the station's April Amnesty.
Triple R's April Amnesty is a month-long subscription and donation drive. Anyone who subscribes to Triple R during April will go in the draw to win an incredible array of prizes, and only Triple R Subscribers get to attend gigs in the station's very own purpose-built venue, the Triple R Performance Space. Alongside our team of incredible on and off-air volunteers, listeners' subscriptions and donations are the lifeblood of the station, and essential to cover operational costs.
For April Amnesty 2023, Triple R is saying 'Forget Me Not'. The Forget Me Not flower is a symbol of love, trust, and respect. What better symbol to represent Triple R's symbiotic relationship with subscribers and donors and to serve as a reminder that the station always needs their support.
Of course, April Amnesty is also a time to celebrate all things Triple R, and what better way than a bloody good line-up of acts in the Triple R Performance Space!
After conquering the globe with their recent US and European tours, Amyl & The Sniffers return to Triple R to get the party started on Thursday 6 April, hosted by Nicole TadPole of Respect the Rock.
Martin Frawley, former frontman of Twerps, will perform Live at RRR on Friday 14 April, with an all-star band including Steph Hughes (Dick Diver), Dan Luscombe and Dan Kelly, ahead of his anticipated new solo album release The Wannabe, hosted by Astral Glamour's Joe.
Inspired by the infectious afro-beat music of Nigeria, the incredible ensemble of The Public Opinion Afro Orchestra will storm the Triple R Performance Space stage on Friday 21 April, with Systa BB of The Good, The Dub and The Global on hosting duties.
And finally, to round out an amazing month of Live at RRR shows, Melbourne luminary singer-songwriter Liz Stringer will perform with a full band on Friday 28 April, with Vital Bits' Tim Thorpe hosting.
April Amnesty shows are available to Triple R Subscribers only, so you'll have to subscribe to come along! Subscribe by 11:59pm Sunday 30 April, and you'll automatically go in the draw to win a stack of great prizes, too! There's heaps up for grabs: a 10-day trip to Vietnam, handmade furniture, festival passes, a new bike, wine packs, vouchers, a laptop and more!
This April Amnesty, Triple R asks 'forget us not'. Please consider subscribing and/or donating to the station. Whatever the contribution – no matter how big or small – will really make a world of difference.
People can subscribe and donate anytime during April via the Triple R website: rrr.org.au.