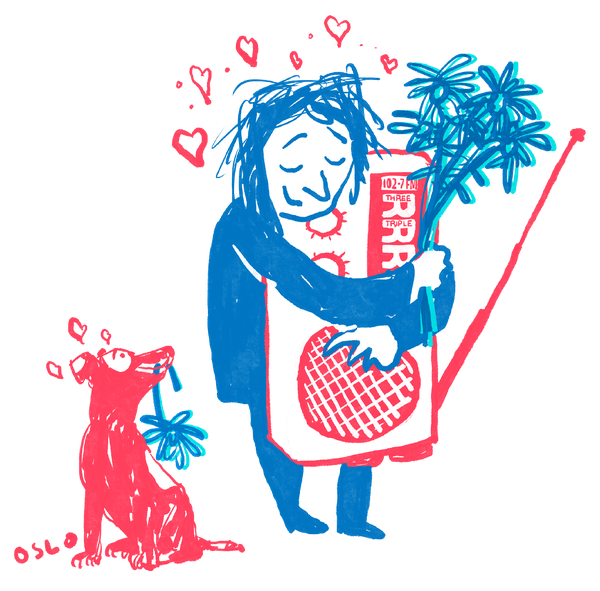 Dear Listeners,
April Amnesty is upon us again! This is when we ask everyone who listens to Triple R and loves what they hear to support the station with a subscription or donation if they didn't get around to it at Radiothon time.
This April Amnesty Triple R is saying 'Forget Me Not'.
The 'Forget Me Not' flower is a symbol of love, trust, and respect. What better symbol to represent Triple R's symbiotic relationship with subscribers and donors and to serve as a reminder that we always need their support.
If you're already a subscriber, you might consider donating this time round, or gifting a subscription to a friend indeed.
Triple R has been championing local culture and community since 1976. We are a non-profit, largely volunteer-run community station with charity status. For over 40 years, Triple R has provided a platform for music, voices and ideas that might otherwise never be heard. Our volunteer broadcasters are passionate, diverse and wholly independent. Every time you subscribe, renew your subscription, or make a donation, their hearts beat a little stronger.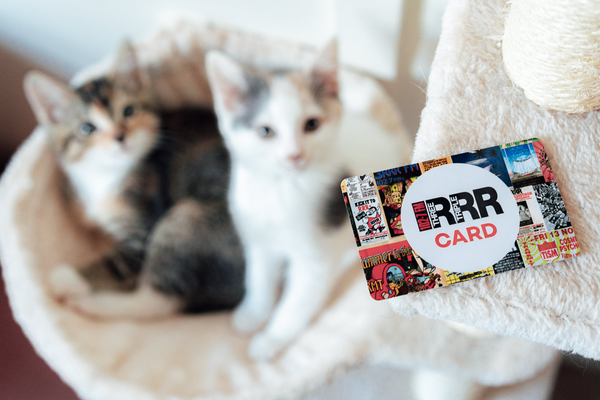 What does "subscribing" mean?
Subscribing means you become a real-deal member of the Triple R community.
You get a whole bunch of subscriber benefits, including: a subscriber card entitling you to discounts at businesses around town; eligibility to go in the draw for loads of giveaways; and the ever-iconic bumper sticker.
You're also able to attend our Friday night Live at RRR shows at the station's acoustically awesome Performance Space – since re-opening in July 2022, we've hosted some incredible names including Dry Cleaning, Wet Leg, Nappy Nina, Jen Cloher, Courtney Barnett, and more!
If you subscribe during April Amnesty, you automatically go in the draw to win a stack of great prizes, too. There's heaps up for grabs: a 10-day trip to Vietnam, handmade furniture, festival passes, a new bike, wine packs, vouchers, a laptop and more!
Of course, the very best part of subscribing is being personally responsible for ensuring that Triple R remains on the air and in our lives. And we can't thank you enough for that.
What about donating?
Donations can be made for any amount – and any amount over $2 is completely tax deductible because of Triple R's charity status.
You might like to top up your subscription with a donation, or donate an amount that reflects how important Triple R is to you.
Whatever you contribute – no matter what amount – it really makes a world of difference.
When can I subscribe and donate to be part of April Amnesty?
Any time during April.
How much does it cost to subscribe?
The cost of a subscription depends on which category you choose. Here's how they stack up:
Full $85
Passionate $150
Concession $40
Business $150
Band/Artist/DJ $85
Anyone can opt for a concession rate, too – no questions asked.
How do I subscribe and donate?
Simply head to our Subscribe section to subscribe, and our Donate section to donate!
Once again, thank you so much for supporting Triple R in whatever way you can this April Amnesty. We hope you'll 'forget us not'! Please consider subscribing and/or donating to the station. Whatever the contribution – no matter how big or small – will really make a world of difference.