Love Triple R? We Need Your Support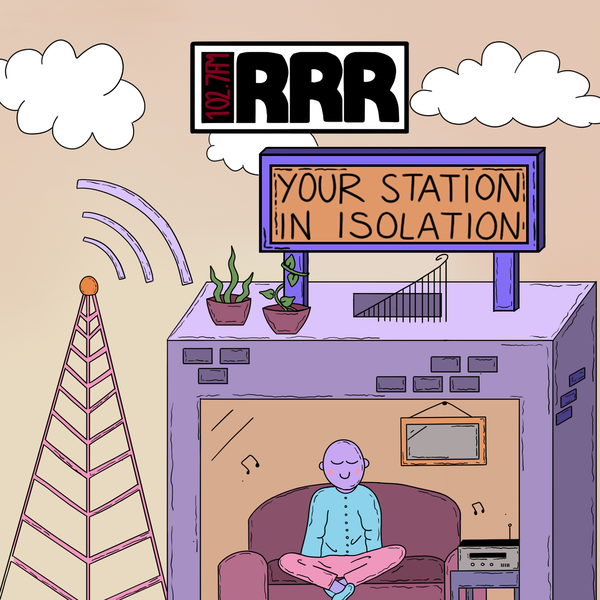 Given the impacts of COVID-19, April Amnesty has become a critical time to support Triple R.
April Amnesty is a whole month during which folks can subscribe to Triple R and go in the draw to win amazing prizes. Think of it as our way of welcoming listeners into the fold (or back into the fold, if they didn't subscribe during Radiothon).
With what's happening in the world, we need to be mindful of others, reflect on what we miss, what we don't, and what is so clearly important to us.
We'd like to think Triple R has never been more important to keeping you connected, and we know listener support has never been more crucial to us.
We're committed to remaining listeners' companion throughout this period of social distancing and isolation, and continuing to support others affected by the crisis and the people and causes that matter.
If you're still in a position to afford to support us, we encourage you to please dig as deep as you can and consider subscribing, renewing your subscription, or donating to Triple R. Every little bit helps!
Here's what one year of subscriber bliss will cost you:
Full $85
Passionate $150
Concession $40
Business $150
Band/Artist/DJ $85
Triple R has lost our sponsorship revenue due to the crisis, because there are no gigs and events for us to promote. Sponsorship traditionally makes up almost half the station's revenue – and our costs of operation have increased in responding to the situation.
We need listener support to continue to adapt and provide a reliable service in the current conditions.
So, how can you subscribe?
The easiest way to subscribe or renew your subscription or make a donation is online at rrr.org.au/subscribe or rrr.org.au/donate (particularly now, with the Triple R office temporarily closed and our staff working remotely).
Otherwise, if you're having any issues with web access, you can try us on the phone on (03) 9388 1027, 10am to 6pm Monday to Friday.
Don't forget...
Subscription is the best way to keep Triple R operating as a genuinely independent and non-commercial broadcast service;
We provide a voice for lots of unheard and under-represented artists and organisations;
Triple R is one of the most important cultural institutions in the country;
Triple R is not government funded. Broadcasters can be honest in their assessment of issues, music and opinions – the people we are most accountable to are our loyal subscribers;
It works out to be just over $1.63 per week for a full subscription. What else costs so little and gives so much?
Only Triple R subscribers receive our 3RRR bumper sticker;
Only Triple R subscribers receive The Trip mag (delivered to your letterbox three times a year);
Subscribers are eligible for stacks of discounts at lovely businesses around town;
Subscribers get full access to the Triple R audio archives online at rrr.org.au;
Subscribers get free event promotion via rrr.org.au;
Only subscribers have the opportunity to attend Triple R subscriber events, including Live to Air shows in the station's Performance Space and preview film screenings at local cinemas (all of which will hopefully be back on again soon);
Only subscribers have the chance to win on-air prizes (e.g. tickets to gigs, movies and more);
And most importantly, subscribing means you can feel good knowing that you're helping to keep this independent broadcaster on air for another year!
Thank you so much for your support – we couldn't do it without you!
Lots of love,
Your trusted companion, Triple R
P.S. If you'd like a bit more of an overview of how Triple R is managing at the moment, take a look at our latest update.